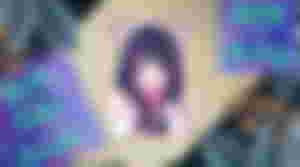 When you're living in the province, there are lots of foods you will get in there for free. No need to buy vegetables unlike in the city. If you're in the province and you're hard working and diligent enough, you will not be hungry at all cause you will just go to the farm to plant vegetables or wander there to find food.
I can say that we have eaten this food during those days that we don't have something to eat. We're thankful that we able to have this food during those times that we don't have money to spend for food.
We're eating this fruit during times that we don't have rice or sometimes our snacks. It's the food we can easily have when we don't have anything in the table. It can be eaten even if no viand at all. You can eat this too when it's ripe. And I prefer to eat ripe banana. Ripe bananas cam be a snack too, you can make banana cue, banana chips, and minatamis from it. We also done a nilupak from it.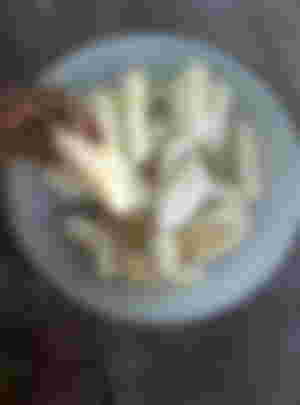 We called this as camote. There are lots of ways how to cook camote, you can cook this plain , camote cue, maruya , ang camote chips. It depends on you how you cooked it. This is my favorite crops, I can even eat lots of it. I don't care if we don't have rice at all as long as we have camote in the table. I still remember my mom plant this crop and it's color violet. And it can easily found under the ground that's why my favorite kind of camote is color purple.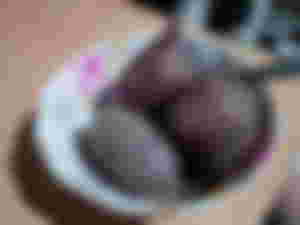 I love eating this crop when it was cooked with coconut milk and sugar to make it taste sweet. My Mom knows that we'll not going to it this crop if she will not cooked it that way. It is also our snack during our elementary days when we don't have a penny to bring. Our Mom will cooked it in different kind. She will make it suman, dancing pie, puto and cassava cake. I cam say that we're blessed for having this crop that our father plant cause we can eat foods that is being sell by our neighborhood. We don't need to buy from them cause Mom is making those. I still remember Ate Elvy went to our house, she brought 5kilos of rice as barter with the suman but Papa declined to accept the rice, but Ate Elvy insisted it. Until now, she'll go in our house everytime we have crops and fruits and do some barter.
We call this one as tuyo. This one is salty so you can't have lots of it cause one tuyo can make you eat lots of rice. If we don't have rice, we pair it to banana or cassava. I prefer fried tuyo and with spicy vinegar. (Magutom din kayo ahaha).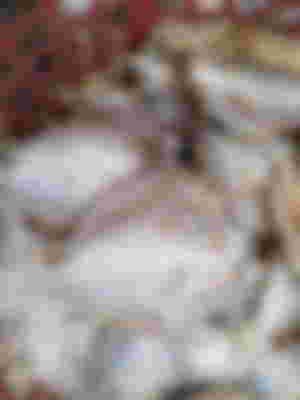 Bagoong (I don't know the english of it haha)
It's my father's favorite one to eat. I don't know what's with him but he really likes it especially when he puts it vinegar and lost of chilli. I also love it when we make it a ginisang bagoong with lots of onion, garlic and chilli. It's so delicious when we make it as our sawsawan of the saging. You will surely love it when you try to it this one with banana or cassava.
I am not eating the pako itself, but I love the soup especially if it's spicy. My father loves ginataan so my mom always cooked this food and she will put gabi on it to make it a little sticky. And she'll put a sardines on it to make it more tasty.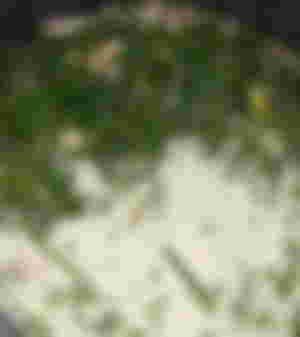 This one is my favorite. I still remember when I was in high school, every Saturday I and my siblings always cooked this food as our viand for the whole day or sometimes until Sunday. We always see to it that we still have 5 pesos in our pocket and add it all to make 20 pesos. We buy sardines, onion , garlic and ginger for it. It's nit easy cooked this one because it have lots of sticky stuff inside when you cut it. But still, when it's cook, you will be satisfied and will be full.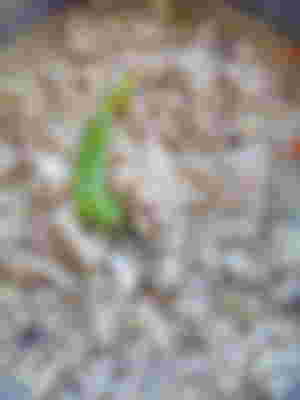 Since we're living near the rice field and near of it is a small river, we get lots of snail there. We call it suso here. This food is addictive too. And it's funny eating this one because you're going to sip the inside of it that makes a sound. I remember that I got my jaw aching because of it. Some suso were hard to come out so you need to sip it with force. But I'll tell you, it's so worth it.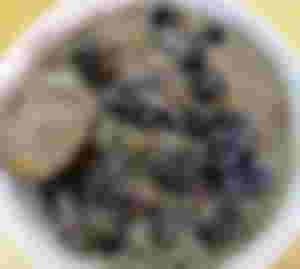 Ginataan, prito o adobong palaka (frog)
This one is my favorite. Yes, I am a girl but I love eating this kind of foods. My father and brother loves to get some frogs in rice fields. I still remember that we only have cassava and ginataang palaka as our meal in the table, and still we're all thankful with it. If you're not eating this food, ahh you miss half of your life joke, you don't know how delicious are these foods. And know what? I am craving now. I like these food when it's spicy. As you can read, I love spicy foods and it make me eat lots of rice or cassava when we pair these foods.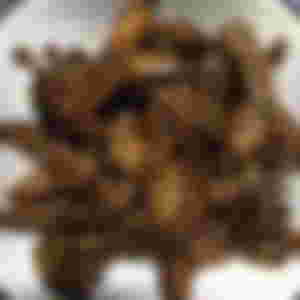 Having simple foods in the table is still a blessings. We should be thankful with foods we have as long as we're not hungry. God will always provide even those times that we thought we don't have.
I can say that being in the highlands is a blessings to us. Why? Because we can have food without spending money unless we want to eat meat. Anyway, we had our little pond before and my father have lots of native chicken in the farm so it's a big help to us. But now, we don't have a pond and chickens already. So, we are going to the farm or to forest to get some wild vegetables like pako or fern. There are lots of foods in highland areas or bukid. You will not be hungry if you know how to do actions to have food in the table.