Unwell Tuesday and Check up wednesday
July 13, 2022
Sorry for being absent yesterday coz I am not feeling well. My throat is sore, my head is aching then first day of monthly red tide, so my day was spent in bed all day, its the first time in my mothers life that I feel like this, kya nman I feel sad for Adrielle coz she never had the chance to enjoy and play yesterday coz I dont want any noise too, so she stay with me and watch some cartoons and her tatay is the one who fee her lunch, and after her tatay left and we are in bed and I saw her sleeping beside me(naawa tlga ako sa knya kahapon), so when I wake up she is and she is sleeping, I hug her and ask sorry for not giving her the attention that she needed yesterday,and we get up almost 4pm, and just had a light snacks and watch tv again until tatay came home from work(as in lantutay ako kahapon).
==
But today, I am motivated to start as I feel bit better, after breakfast I start cleaning(ndi ko nagawa kahapon), I prepare our lunch early coz I am determined to bring Adrielle at the center to check on her cough, after we both take a bath we walk going to the center.
Upon arrival I see alot of people who is for consultation also, bit we have no choice but to wait, we only have nurse at the center during tuesday and wednesday so expect the number of people.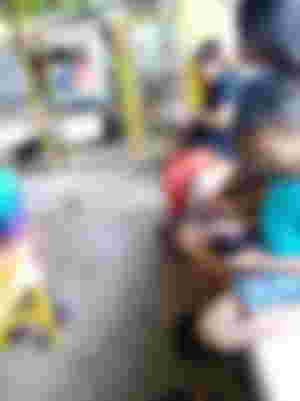 The assistant see us and ask what will gonna do, so I told them I want the nurse to check on Adrielles cough, and they look for her record wayback 2018, and ask for weight and body temperature. Infairness with her weight she is 15kgs already but peopl find her skinny now,then we wait for our turn, I think we wait for over an hour, so Adrielle is so bored and want to go home, but I told her the nurse will check your cough so she can give you medicine and she answer OH OK MAMA.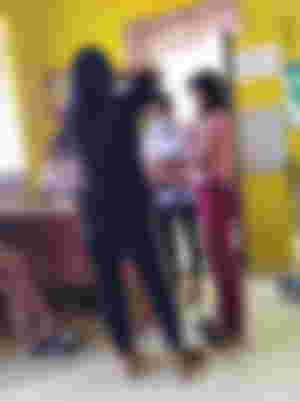 When its our turn, the nurse ask why? I told her that she have cough for almost 3 days, and just ask if theres an allergy,I answer No, and she give us the medicine and the instruction of how many ml and for how many days, and the same as the medicine for colds. And I ask the nurse about her eyes coz its nagmumuta na naman lately and she is referring us to ENT at the city health but she change her mind and instruct me to try the medicine first baka daw sa sipon lang, the nurse also noticed Adrielles neck, why it is malaki daw do we have history of goiter daw ba in the family, of course we dont have, I replied her its normal, then she said ok., when the nurse handed me the medicine, Adrielle ask me whats that Mama? Its your medicine, I replied and she said OH I love to drink medicine(as in englishan kami sa center yayamanin lng haha)Then the nurse get a half sheet of white paper then write Adrielles name, address and age and handed it to Adrielle(naki-english din ang nurse, akala yta ndi nakakaintindi tagalog si Adrielle)hold it baby and I will take a picture of you, and Adrielle is saying cheese(haha diba ikukulong na todo smile pa din), I ask whats the purpose of the picture and the nurse said it for the city health office, so if you need to have a check up there you have a record already.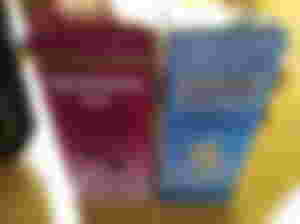 Then we walk going home, and we are both hungry and we immediate had our lunch and after I let her drink here medicine. Another best thing with Adrielle is, if she knows that the medicine is good for her she will drink her immediately, you dont need to exert effort just to drink it. She did it voluntarily even if its tastes bad.
So I hope her cough will gets better soon and also her eyes, as I dont want to go to the city for check up coz for sure it will take hours before you will be attended coz its government and free so expected that it is more crowded.