Traumatic Experience
February 27, 2022 14:36pm
A blessed sunday to us readerist! We're in the last days for the month of February, maybe others are starting to summed up thier earnings for this month and still looking for extra income, and while others are excited to welcome the summer season and starts planning thier getaway. How about you where do you belong? planning for summer getaway or computing the earnings and looking for more extra online income. Well me I belong to the second one hihi.
Sorry for the long introduction. Lets jump with my article. Have you experience a very traumatic experience with your life? Well am gonna share with you mine, and how I became praning over it.
==
2005 when I and other boardmate was transferred to the other company, and the company working schedule was very different from my previous schedule. My previous was 8am-5pm if no overtime 8pm if we have overtime and vice versa. While on the other company was 6am - 2pm if no overtime and 6pm if with overtime and vice versa.
So a big time adjustment is needed, coz you have to wake up around 3-4am and start preparing myself coz the shuttle service time was 5am. So there I goat first I was very lazy but I have no choice or else I will be commuting and the traffic if ever you were left by the shuttle bus is very congested coz a lot of company shuttle buses and others commuters too, but then I was able to adopt to my new working time schedule.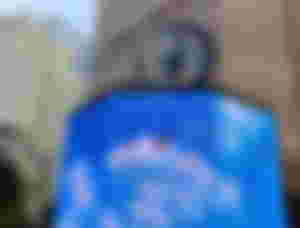 Me and my boardmate have different working time, and we rent a house in a subdivision but its not a private, no guard on both entrance and exit.
Then one time I was about to report for work around 4:30am when I opened our house gate a motorcycle pass by and I just ignore coz I was just thinking that it was a resident there and will also report to work, so I close the gate and start walking alone coz I've used to walk alone, then while approaching the end of our streets, I saw the motorcycle nakahinto sya sa corner, so I ignored and walk, kasi medyo malayo kami sa main gate while I continued to walk the motorcycle followed me, so I start to feel afraid and walk fast but of course mas mabilis ang motor, then when we reach the abandoned area bigla syang tumigil
Rider: akina na bag mo(sabay agaw sa bag ko)
Me:ayoko(hawak ng mahigpit sa shoulder bag)
Rider: akina sabi(hinihila pa rin ang bag ko)
Me:ayoko sabi(hila ko din)
Hanggang may nakita syang papasok na jeep, kaya ayun binitawan ang bag ko at pinaandar ang motor nya.
So ako tumakbo ako mabilis dun sa jeep kasi nagmaniobra lng ung jeep dahil wala na sya pasahero, at yun sumakay ako sa tabi ng driver na at nanginginig sa takot.
Then sabi ng driver bakit takot na takot ka, then kinuwento ko kung anong ngyari, sabi ng driver ng jeep dapat sumigaw ka di sana binangga ko ung motor., Then sabi naman nung isang pasahero na nakita sa amin nung motorcycle driver akala nya daw magboyfriend kami nung nakamotor at nag-aaway kami kya ndi daw sya lumalapit sa amin, ayun dumiretso pa din ako ng pasok buti umaabot pa ako dun sa isang shuttle service sa ibang pick up point.
Then ayun pagpasok ko sa work kinuwento ko sa mga katrabho ko taz nakita nila ung pants ko ang dumi may grasa ng motor kasi nakatuon pala ung paa ko sa motor ng lalaki para makakuha ako ng lakas, ndi ko alam kung bakit ako nanlaban that time cguro dahil wala naman syang patalim na tinututok sa akin, pero ang laman ng bag ko nun is payong then ung bagong bili kong cp na nokia na may camera taz atm pero iningatan ko at nakipaglaban pa ako.
After that incident, every morning that I will report to work, I always feel nervous and afraid and I even ask a favor from my boardmate na ihatid ako hanggang labasan for almost a week I think, and even daytime basta may dadaang motor at nakatingin sa akin feeling ko yun ung lalaking muntik manghold up sa akin. Ang tagal bago ako nakaget-over sa traumang yun kaya kada papasok ako lagi akong dasal na sana naman may makakasabay ako sa paglalakad na taga dun sa amin dahil kapag ako lng mag-isa halos liparin ko ung street namin para makita ko agad ung labasan.
How about you did you have the same experience or traumatic experience as mine. You can write and share it also here, drop in my comment section.