Trading with coinsph
July 28, 2022
Happy thursday to all! Been starting my article with these simple greetings everyday coz I just want everybody to feel good since our life is full of uncertainties. Anyways, join me in praying for my co-filipinos who have experience the devastating earthquake yesterday, may God protect and guide them and all of us His people.
==
Last month our beloved Bitcoincash was in so much dip that and we seldom see it in green mode and we are very brokenhearted last month coz we expected ot to go high even just to reach $200 but Bitcoincash enjoys the dip so much.
But this month Bitcoincash starts to move up and down and sideways(charrs), the rollercoaster ride of Bitcoincash makes a smile even just for a couple of days. Others hodlers enjoy the dip and they buy and buy, trade and trade.
Well since I dont have available peso in my account I can't join the dip also, so I am just hoping for a pump to convert but it does not reach my minimum value.
When I check my coinsph wallet I saw that I a minimum balance of ₱7.00 and since it still on dip, I buy a little BCH and put in on trade after a couple of days in monitoring the value of BCH, I sell it and my ₱7.00 earn a small amount of .₱34(haha) apakaliit but sabi nga whatever the value is still we call it a profit.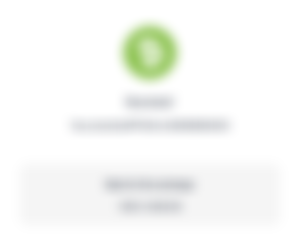 Then I stop for a while coz it starts to move in upward trend.
Then the other day it starts to go dip again and I was observing for how manys it did not move up, so I start to buy again, this time I have already ₱12.00 on my cph wallet.
And today was a good day I think coz right in the morning when I wake up the notiff I receive is keep saying UP and UP so I check my trading this morning and I gain a little profit already but I decided to observe the market and when I check this afternoon, BCH value go down a little and I start to panicked, and thought that it willstart to go dip again so what I did is sell it. But I think my decision was wrong coz the trend is still in upward position. But of course I can't turn back time, so maybe wait again for another dip, but its ok if it will starts to fly high as I am waiting for it very long time.
All in all my cph wallet now have ₱14.43, coz in my last trade I earned ₱1.30 not bad at all for me coz I still had a profit.
==
This is my short trading story for today, sorry for the small amount coz my I really dont have peso in my cph wallet, I transferred it to gcash already for my business after cph remove the cashback promo in buying load. Those peso I had is from the angpao I received with other noise user hihi.