Thursday Musing
May 19, 2022 14:44pm
The rainy season finally starts yesterday as per PAGASA, and I dont know if I should be thankful or not with this season coz we know that typhoonf will start coming and many areas will experience flash floods and pagguho ng lupa due to rainfall, but its part of our tropical weather so the best that we can do is be always ready and alert and do some preventive measures while the typhoons and strong rain is not yet on its peak season.
---
The rain starts pouring while I started writing this article, I dont know if I should be thankful for rainy season or I should be sad, maybe you'll ask me why I have that feeling? Well here is my explanation.
I should be thankful in a way because the scorching hot weather is now gone and finally Adrielles skin will be better grabe kasi ung balat nya kapag summer extra sensitive, kahit everyday syang maligo nagkakaroon pa din sya ng mga maliliit na butol sa buong katawan parang bungang araw, but ung knya minsan nagkakaroon ng laman or nana(excuse me) which keep me worried. Just like when she was 1 year old grabe ung leeg nya as in sobrang dami talaga then ung brother ni partner niloloko sya na bulok daw ang leeg nya. Kaya during summer season extra careful talaga ako sa knya.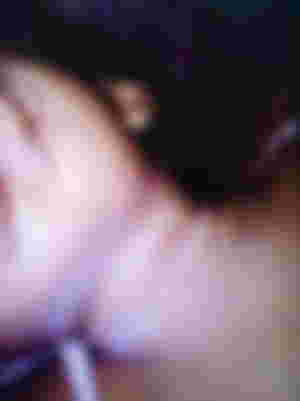 Just like the other day, dami na naman lumabas sa balat nya na maliliit na butol butol then umabot na sa arms and legs nya sabi nung neighbor ko APANAS daw parang tigdas din sya then need ko daw pakainin ng monggo or itlog para makalabas lahat then wag muna liguan, so I obey them.
3 days ko syang ndi niluguan at today talagang I decided na liguan na sya kasi nagworry na ako baka singaw na din ng katawan kaya lumalaki ung mga butol baka maging pigsa pa, I just add some tamarind leaves sa pakulong tubig kasi need daw yun if after magkaApanas. Hopefully I am praying na sana mawala na nga kasi naaawa ako sa knya everytime magkakamot sya dahil makati ung mga butol nya and lalo na kapag pinawisan na sya,but we have no choice dahil wala kamimg aircon para ndi sya makaexperience ng init at pawis.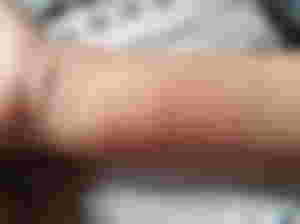 And why I feel sad naman during rainy season because we can't go out again even just in our backyard to play coz we dont want to catch a colds, then another thing is, there are some places that are flood prone area that even just a one day rain they already experience floods and also there are families whose roofs are nipa and some are yero nga but butas butas naman diba na they need to put palanggana or timba para maiwasan tumulo sa sahig and have a peaceful night.
These are just some of reason why I love and dont love rainy season. I know may mga reasons din kayo kung bakit gusto nyo ang isang tropical weather natin and I respect that. Dahil may kanya kanya naman talaga tayong gusto sa buhay and no one can dictate us kaya just give respect para irespeto ka din nila.
---