The soon to be flower Girl
August 10, 2022
A month from now Adrielle will be attending the first ever wedding ceremony which she will be a flower girl and I am very excited for her, maybe its a normal feeling if you are a mom and your kid is part of the ceremony right?
The first time that my partner sibling informed that Adrielle will be part of the wedding ceremony, I was hesitant knowing her personality, but I think if I will not let her experience this kind of event how her confidence will be boost, another thing is the expenses, we know attending a wedding needs extra money, especially that the soon to be married will not shoulder the gowns and make ups and I need to buy her a sandals, and another things is we need to buy a gift for the couple, but for the sake of Adrielles experience and to boost her confidence I let her be part of the wedding, I know what is the feeling of being part of the wedding ceremony, coz I've experience it twice, so now I will let her experience the same thing, for her to be treasured forever.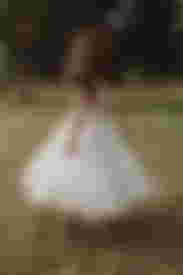 What I am looking forward to this event?
Adrielle is not a typical kid that will mingle with other kids unless I was at her side, I dont know if she feels shy or just lack of self confidence but thats her personality, even to the point that she wants to play with others I was there, so I end up nursing the kids so she can play.

So during the wedding day, I dont have to worry about tantrums because she is not a typical kid with alot of tantrums, just a little explanation and she will be fine, what I am worried iis if she will walk with her cousins or not, as she wants me always on her side. But I am hopeful that she can do it this time and she will enjoy her first ever experience as flower girl.

What I need to do now is to boost her confidence and need to mingle more with her cousins so that on the wedding day she will feel comfortable to walk with her cousins.
I am still waiting for her Infinity gown as we just ordered it online, so if ever some adjustments are needed, I can settle it early and also atleast I can adjust what type of sandal is fitted to the gown, coz I started to borrow to others but they dont have, so I prefer to buy her a new one but I need to choose the wise buy ung magagamit nya pa din after the wedding.
==
This is it for today! It looks like it will rain again anytime now as the heaven starts rumbling and the clouds are quite feeling heavy. I hope everyone who worked outside thier home bring some protections with you. Being sick is too pricey so we must always take care of our health.