So much more of spending on the first day of October
October 2, 2022
Howdy howdy everyone? How was your first day of the month went? Happy or sad or did you spend much or start to save more(sa SM🤣).
How about your goals, have you set it, write about it or just go with what gonna happen everyday.
---
Yesterday afternoon I decided to go to the city for my monthly errand, I went alone even Adrielle want to go with me because of the weather, before I went out it poured so strong and after 30minutes of pouring the sun showed up with much intensity, and I am worried for her health,I just talk to her and leave her at her tatays(father) work and she agreed.
My first stop was at the mall, and since its my first time to be there when the BER months came, I was like WOW, I can feel the Christmas inside these mall already, different Christmas trees are not set up, The Holy family in the Manger, the santa claus the different christmas lights and the christmas carols that are echoing on every shoppers ears is a really great reminder that Christmas is very near.
Moreover of enjoying the christmas vibes, I went to girls stuff and look for a clothes for me and I fitted two clothes but I did not buy it, I was like just used it for one day then stay at home all the time, ah never mind buying a new one.
Then walk thru the beauty section, as I really want to buy a make up sets for myself and Adrielle.
But dont you know that I am not really into putting anything on my face except for powder, so I dont really know what to buy. Good thing a friendly sales lady assisted me and I ask her some basic questions about putting makes up, especially with a lil girl.
So she offered me her product, she did not suggest for liquid foundation only pressed powder since the kids face are very finesse and nothing to hide on thier face, lipstick that is good for kids also and will not erased easily, a light color for eyebrows, eye liner that is waterproof, eyeshadows and blush on that mostly being usedespecially with kids who need a very light make up, I also buy a transparent mascara and the applicator. Overall it costs me ₱824, coz some items are on sale besides the sales lady did not offer me those pricey items.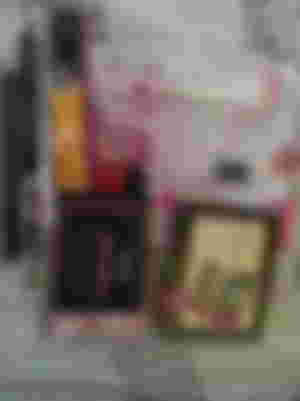 Since I was at the mall, and I remember the voucher I have in a fastfood chain, and I try my luck to claim it, after asking and showing the voucher to the store manager, luckily he said Yes and assist me to the priority lane since there were no customer in that line anymore and tadaaa I got my snacks for ₱21 and ₱100 for the voucher, the fries was served late and opted to take it home for my girl.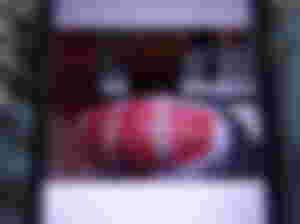 After eating my snacks, I went to the city proper to do the grocery shopping but of course with limited budget only, so I choose the very basics household stuff and the rest are the foods of our lil girl.
The grocery shopping is worth ₱700 and I think the items is 14pieces only if I heard it clearn from the bagger. Imagine how inflations are getting higher each day of our lives.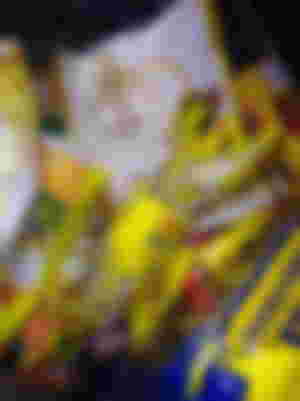 Next agenda is my pawn jewelries, I need to renew it since its thier due date already, I dont like to pay for penalty so I need to do my obligations with it.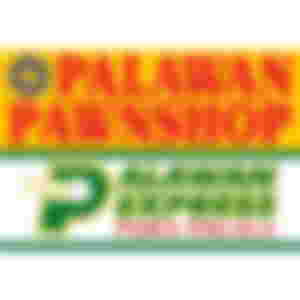 Last stop was buying a garter, coz I need to change some of our shorts but not undies(haha), since I know a to do some basic sewing so, I am the one who did some repairs.
Then I headed home.
---
Look how my first day of the month started more of spending than saving amd earning but I dont know this doesn't mean that I will be spending the whole month, as I need to save than of spending, besides its once in a month errand so it is expected to be more of spending.
I am optimistic that this month will be a better month for me and for all of us, and abundant BCH will be on our way.
Lets keep on grinding and hustling and believe in the power of our beloved BCH.