Today we wake up a bit late coz the weather is very cold, and my partner have no work too. So we had a simple breakfast a coffee and boiled banana for me and rice with coffee and milk for Adrielle, this is one of her favorite breakfast, she is not a picky eater anyway so that simple meal gives joy to her.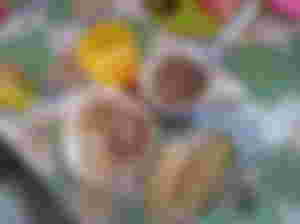 After breakfast I start my chores, while cleaning I decided to make some hair care, coz I did not go to salon coz I value the money I earned here, and I remember my partners cousin offering me a rebond, since she bought a set of haircare last time, so before continue my chores, I went to there house first and ask for the haircare treatment, and went back home.
I apply it first to my hair before I continue with my chores, about an hour and my chores was done and I took Adrielle to shower and me too. Then we had our lunch together and washed the dishes after. Then I leave Adrielle with her tatay and I went to thier house, here what we did for almost 5-6 hours, helping each other rebonding.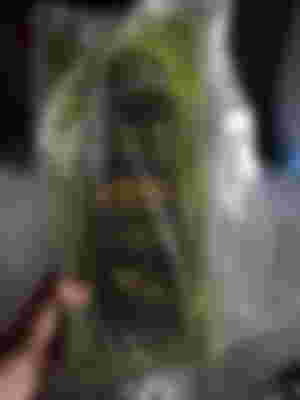 We decided to help each other rebonding than going to parlor and pay, she bought this product for only ₱300($6) and it is consist of 2 items the rebond treatment and and the other one is keratin.
How to do it in our hair, very simple:
First shampoo your hair, then dry it using the towel

Next apply evenly on your hair the number 1(rebonding treatment), and leave it for about 30 minutes to 1 hour

Then after an hour rinse it well, then dry your hair using the blower

If you feel that it is fully dry, iron you hair slowly and evenly until finish

Then apply the keratin conditioner to your hair and leave if for about 30minutes.

Then last part is rinse again and dry using the blower and iron it evenly, and see the results after.
It wad not as perfect as the salons doing but, theres abig improvement too and atleast here you can control and monitor your hair treatment and can take extra careful while doing it. So this is the result of my hair.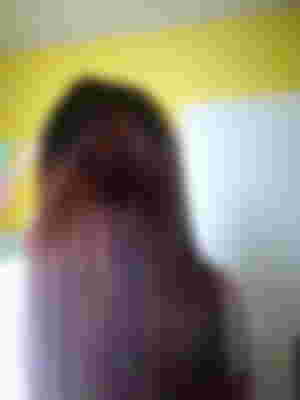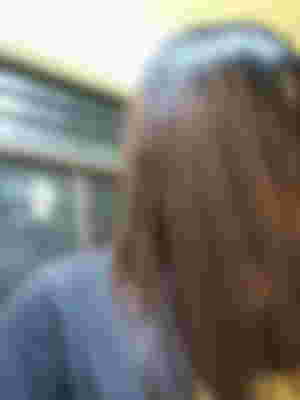 After almost 5hours, I was so happy and satisfied with the result, coz the tangles and some of the humps(curly hair) was a biy straigthen,unlike the old looks.
Actually this is the first time I did rebonding at home, and I got a good results, so now I decided not to go to salon anymore, I will just make it for myself, so I can save more money, than spending alot just for my hair.
I know we need to pamper ourselves sometimes, but if we can do it at our house why not, the fact that you are happy and you save alot from pampering yourself.
Nowadays that all our expenses are getting higher, we should always think many times before spending our hard earned money, especially when it comes to our wants/luho, coz we need to save more than spending more.
This is what I learned during this pandemic and after having my own family and all we have is enough for a day, and tomorrow is another battle on how to earn money to feed the hungry stomach, its not so easy peasy but atleast I learned my lesson.
Now that I have noisecash and readcash with me, I have my extra money to save especially with my baby needs, but I also value every cents I earned from both platform, I never spent with just useless things, I prioritize our needs first.
---
My not so informative article today! Only feeling beautiful even just with my hair. A simple way to pamper myself, without spending too much.
Thank you for reading and God Bless Us All !
To all my sponsors, thank you for the love❤️