Random things for sunday
March 19, 2023
It was a light feeling today, I dont know why but its really an opposite of yesterdays feeling where I feel so unease, heavy, tired, bored and want to vent everything., But today I feel so cool, and I've been productive even its to early, I replanted some of my tomatoes, remove excessive and dried leaves from the plants and watered them and fix thier place because the chicken keep on scratching and eating the leaves.
--
Its been weeks since I wanted to cut Adrielles hair because its too long but she had a fever after trying to cut her hair, so I cancelled it, then today after we both take a bath and waiting for the time and have lunch, I fix her hair and she have so many baby hair that even I am putting clips on it it falls, thats why I am figuring out to put her a bangs, but of course I ask her first if she wanted, at first she dont like because she thinks that I will cut all her hair, but I show her what I plan about putting up her bangs, and she finally said yes she liked it.
No one touches Adrielles hair except me, its not easy to cut her hair because she keeps on moving her and there but I manage to cut her hair monthly, putting up bangs for kid is not easy too, she keeps on moving and opening her eyes even I am telling her not to open, but after how many try of cutting and closing her eyes I finally did it, and she was like not feeling comfortable at first and removing the her bangs, but after a few minutes she used to it and look at her face in the mirror, and make fun of her bangs, Mama looks its moving while she shake her head and then she keeps on laughing.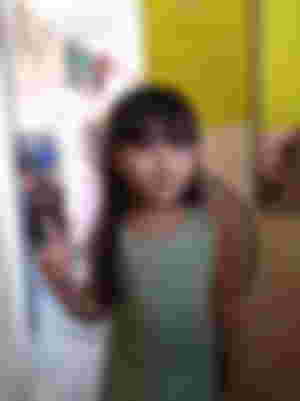 Since today is sunday, I have no worries of not attending mass because they already organize to have a sunday mass here in the chapel near us, it started this march but I just knew it last sunday because no one inform me, but atleast now I knew it, we can attend every sunday without worries, because we will just walk about how many minutes and we are at the chapel already and while walking you can enjoy the view along the way because its wild rice farm.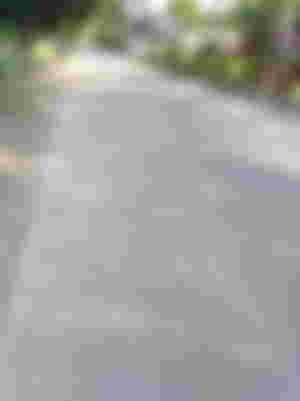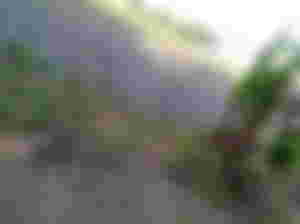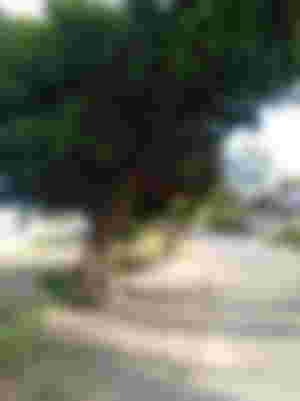 As you can see our place is probinsyang probinsya, going to chapel we call in Ibaba, the landmark near us was the High school then when going to my partners siblings they call it ilaya and rhe landmark there was the elementary school, but its the same barangay.
Thats all have a peaceful sunday!