Hi there readcash family! Im Zian Adrielle, you can call me Zian or Adrielle but my cousins prefer to call me Ate Zi, I dont know why but its ok with me hihi, Im turning 3years old this coming december, I'm a jolly kid, I love singing and opening books, and writing and I'm talkative too but at the same time I'm a shy type. I want to share with you how I am through out the day!
In the morning when I wake up and Mama is still sleeping, I'm waking her up by pinching her big nose, I love to pinch her nose hihi, and when she wake up, I will tell her AY MAMA GISING NA PALA AKO then I smiled, then mama will greet me GOOD MORNING, I LOVE YOU VERY MUCH ,and I answer her back, then after I will get my favorite pillow and put it on top of Mama and I will lay down there facing Mama, most of the time this is our morning routine, because I dont want getting up in bed immediately, when I wake up, I want to have pabebe moments with Mama first thing in the morning, because when we get up I know she'll be busy with her chores.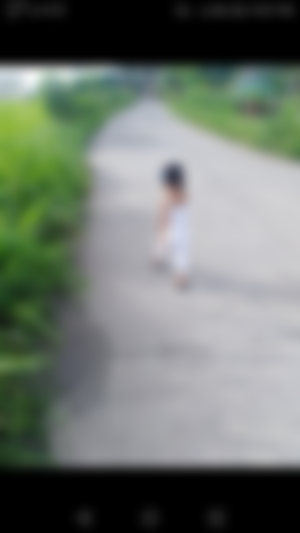 When I get up, well the house will start to be noisy be and messy because I will start to play and scattered my toys all over the floor, while Mama is my milk, and after drink my milk I will play or walk outside with Mama for about 30minutes and after we get inside and play inside the house, I only stop playing if my time to take a bath after take a bath i keep my mess because I have a reward and that is I can watch nursery rhymes or play talking tom on the phone for about 20-30minuts and then take my lunch, Mama fed me because i keep playing ang singing if I eat alone, then after I take my afternoon nap maximum of 2hours and minimum of 30minutes hihi, then make mess and play again until before i take my dinner, after dinner Mama will clean me and brush my teeth and time for bedtime, but its not sleeping time it means time to used the phone again to watch my nursery rhymes and talking tom for about 1-2hours, then time to sleep but before I go to sleep Mama is teaching me to pray but sometimes I don't want so she did not force me. Thats my daily axtivity hehe, do you think its interesting or you find it boring?😀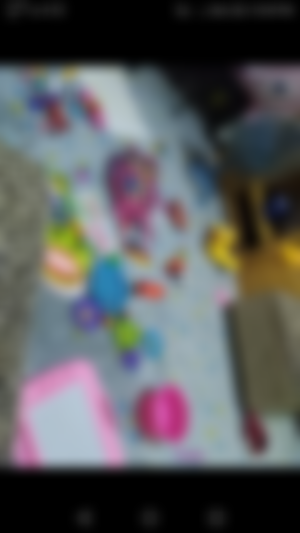 But there are times that I test the patience of Mama and Tatay, like today Tatay is sleeping in his room, and I want to stay with him while Mama is busy, but I keep on running here and there and in and out of the room, so Tatay get mad because he can't sleep and he closed the door and locked it,but i still keep on knocking on his door hihi, and Tatay said I'm so kulit and locked his room again hihi,and Mama is mostly get mad at me especially when I dont want to keep my toys, but I have a special power to throw away her bad mood and that is I tell her LOVE LOVE KITA and hug her, the Mama will smile now.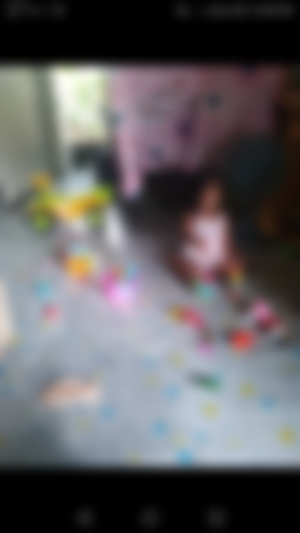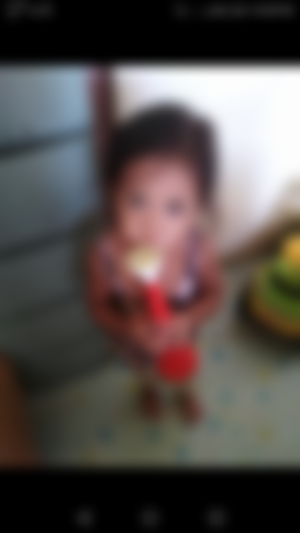 How do you find me readcash community am I naughty or nice? Will Santa prepare something for me this christmas, or becuase of my naughtiness I dont have a gift to received this holiday season. Im a bit excited now for the Christmas because of my torotot, i can blow and play it again hihi

For now Im gonna go maybe Mama is looking for her phone, I just get it because I was curious of what she is doing all the time with her phone, so now I know and had the chance to introduce myself and it was nice meeting you all hihi. See you all around.
All photos are my own captured :)
Thanks to my sponsor, and other blogger that gives me inspiration to give myself a try in blogging through read cash
Thank you, enjoy and Spread love!
®anniemarie
2021.09.04