My September Goal
September 3, 2022
Am I late for setting up my goals for this month? I think no, coz we can set our goals anytime naman diba and goals are just guide for us, if we make it our goals then its goood then if we didn't make it, still its fine atleast we tried.
Actually I am not really fond of writing uo my goals because I don't know if I can do it, but this time I will try to set my goals but of course with no specific value or numbers included.
Noisecash
Ofcourse noisecash is my top priority, its actually my diary, so I should put this on top hihi.
For noisecash, I will continue what I started here, eventhough its not that easy to reach my minimum amount of withdrawal, I will still go,why? because it is where my heart is, masayng magshare ng journey dito because they will boost you more, unlike other socmed na they will criticize you or worst mainggit amd siraan ka secretly.
Readcash
Even I joine Hive and Blurt, my priority is readcash, because readcash is so easy to access and eventhough there are times that you are less interactive because of personal matters, people are still there to uplift you.
And my goal here is one article per day even rusty is not upvoting much because of the market but I will still try to do what I started before, and since there are times that I am really experiencing mental block, so I opted to take sundays as off on writing article, I know it matters alot especially with me who doesn't not receive alot but its ok, I will still continue to have a sunday as day off from writing.
There's nothing wrong if we still have our off from writing so we can free our mind and relax besides sunday is restday so grab the chance to have my mind aday off.
With regards to other blogging platforms I joined, bahala na, because this is my priority tlga, coz this two platform is the main source of online hustling and this is the reason also why I met those other platforms so ung utang na loob ko is andito tlga, kaya I just can't turn my back here easily.
Other goals
I am planning to save a little penny monthly maybe $5 is enough since ny earning is not thay much naman and it is for christmas season, Why?
I want to buy different candies maybe then put it in a plastic, so that when the carolling seasons starts, I have something to give to the kids, or maybe cash if the old ones to the carolling.

Then another thing is during the christmas day(paskuhan) the kids are going to each house to do the namamasko po and I want to alot a small amount or candies/biscuits also for the kids, when I was single and live with my parents my sister loves to these and the kids are very happy when they receive those small gifts and I think its a good idea also to do here since I have this lil kid to help me to give to them.
In this way, I have the double purpose of giving and experience right? we give and at the same time, I add a beautiful experience for my lil one that she will treasure as she grew up.
And as I also said that my neighborhood here are INC(Iglesia) so they are not really celebrating this day, kaya medyo wla masyado nakikita si Adrielle, and ung nag-iisang neighbor ko na catholic is nuknukan sa kuripots pa, so we are only one who celebrates it here, kaya I want it to be memorable for Adrielle as she grew up.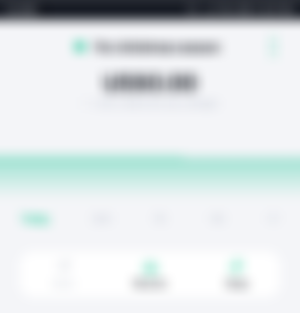 This is the wallet I created, and I hope I can make it this year, actually its my plan pa last year but I wasn't able to do it kaya hopefully this year I will achieve this goal tlaga.
How about you guys, did you start saving already, or you'll just do it if you receive your bonuses and 13th month pays..(ako no work kaya no 13th month and bonus) so need to start little by little.
Thats all!