Most Romantic day with my loves
November 4, 2022
Happy friday everyone! We are now getting closer to Christmas season, oh my time flies so fast and we can't stop each day to pass by slowly.
Anyhow, my article today is came from the link I save before its all about relationships and if you want to know more you click HERE.
And without further ado lets begin.
Can you recall the most romantic moment with this partner?
My partner is not a sweet nor romantic and we never had any dates together if I will not ask her to.
But last valentines day, she handed a chocolate with our baby and told her to give it to me, then thats it and the night he went to his uncles house and he gr back home with the smell of alcohol.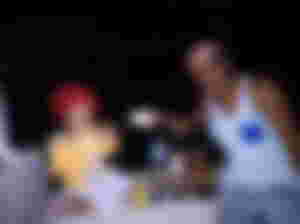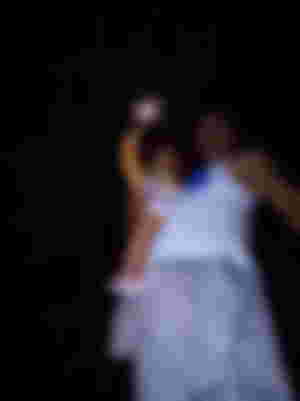 Then when he arrived home, he asks me and Adrielle to go out and we will go at the CALABARZON(on going road widening) he prepare some chips, bought his left over alcohol and he buy a ladies drink for me(2 pieces of San Mig Apple), and he drove the tricycle, at first I dont like because he is drunk but he said he is not and he is insisting, so we go out and stay there for how many minutes or an hour I think.
The night is good because the moon was bright and theres not much people in the place, and there we consume what we bring and get back home after because its getting cold already.
Do you like spending time with your partner's friends and family?
Since we live closer to my partner family and friends so I dont have any option, but I dont spend much time with his friends because most of the time if he is with friends alcohol is always present and I dont like both of us is drinking because of Adrielle and I dont feel comfortable being in the circle of his friends and drinking alcohol, naiilang ako but some couples here are like that nag-iinom sila magkakaharap at mag-asawahan.
How often do you talk on the phone with your partner?
Not so often, since we are living together, but the last time we spent vacation with my family, he always call via messenger and wants to talk with Adrielle, but Adrielle always feel sleepy talking to him haha.
Did you throw temper easily for small mistakes of your partners?
If he gets home drunk, my temper easily breaks, I dont know why even I want to control it, but I can't eapecially the next day that he is not moving because he is complaining of getting dizzy, I was like want to throw everything to him.
How do you feel when your partner has to leave you for some time because of work or study?
Its ok with me, I can sacrifice for our future, its not good to see that we are together and yet we are starving, so I better allow him to work far away from us than seeing that we are all dying because of hunger.
That would be all for today, and thanks for dropping by.