During lunch time, my neighbors are here on the garage and they are planning for the upcoming birthday of thier Mother(Nanang Rene), what to cook, what time will the small celebration will start, who are invited and everything. I am just listening since I am only an attendee😀🤣(tagakain lng). Then after those talks a couple came and they were looking for my partners niece(Dana) coz they will order a money cake. Then they lead them to thier house and after series of talks about the designs and how much they go.
Then Dana came back and she is telling us that the couple ordered money cake and ₱6000($120) will be the money to be put inside the cake, and Dana was so happy because the couple just used googled maps to find her and ordered the money cake because they are living near the city. Thats how popular Danas home made cakes are. Thats why she already labeled it SWEET DEMANDS BY DANA.
Some overview of SWEET DEMANDS BY DANA
She is a college student and since it was home study she decided to bake some cakes, at first it just went good, and she stops for a couple of months then she re-opened it, then after re-opening it was a BOOM the orders are keep coming, that sometime she declined coz of her studies, but still they are keep coming back, and thier reason why they are keep coming back, its delicious and at the same time its very affordable unlike with other bakers, so even those who don't know Dana and see her page they are reaching out and ordering.

Now lets go back, since we are now on alert level 2 and soon face to face classes will start, they are saddened and yet happy, happy because finally they can do thier classes with thier teachers, and sad because who will take over the business. So they are looking for somebody. And thier choices are ME and thier Mommys half sister.
Now Dana is here she grab the chance to tell me, if I would like to try it, and the payment would be 60/40 per cake, at first I was hesitant but deep inside of my heart I want to try it coz I find it exciting on putting decorations and designs, but Im suggesting them other persons coz I dont think I can make it, but Dana said she started with knows nothing too, and through practicing and trying her best and now she did it. So I said yes temporarily and Dana was so happy and she said she will teach me tomorrow on how to do it.
When my partner came, I told him and looking at his face and answer, he dont want me to do it. So now I am confused if I will still start to study on making it or I will said no because thier Kuya Bayoy dont like me to do it.
---
If am gonna ask all of you would you grab the chance? Or just let it passed? I'm still in the mood of thinking it, and this run on my mind throughout the day and night, my desire of wanting to learn is there and at the same time my worried of taking care of Adrielle will be look after. So I need your help my friends and families here. Please comment your advices on this matter. I will appreciate all your advices.
PS.
We are just divided by wall, so theres no issue on the distance matter.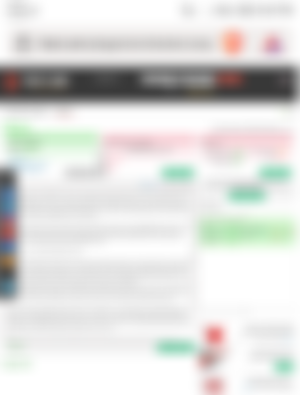 To all my sponsors(old and new) thank you so much.❤️
Thank you and God Bless Us All !
🌹Annie Marie🌹
2021.11.06