It was December 2020, when I joined a giveaway contest in facebook, the mechanics is so simple, just post a picture of your baby and add put some comments on how she enjoy her brushing time, even with a little hesitation I joined the giveaway contest.
She was always looking forward for her brushing time, and sometimes, I forgot to prepare her toothbrush, she will remind me of it. This is what I stated on the picture I post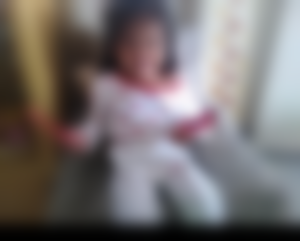 Then, it was late early february when someone message me privately and stated there that my entry was selected, and need to verify if thats really me, need to send them my entry, so I sent again my entry privately, then after she asks for my basic details, name address and phone number. Then they said that the parcel will be delivered, anytime soon, so I've waited for it, but after a week they message me again that my address was out of thier delivery way, so they need another exact address where the parcel will be delivered, so I give the LBC address in the city. Then after a week, an LBC personnel texted me that my parcel was ready to pick up.
Then when I went to the city proper for my monthly errands, I immediately look for it, because im a bit excited whats inside, since it was not detailed to me, but when I'm about to pick up it was not there, but it was on the main office, so I need to go and pick up there, or else it will be sent back to the sender. Then I when I get the parcel, I immediately open it and I was so happy to see whats inside. Then after all my errands I go home, then I show them what I've got.
And Adrielle was so excited to see whats inside so she helps me unboxing the paper bag, and when she saw all the toothpaste, she said WOW I HAVE MANY TOOTHPASTE and she was very proud to tell all her cousins, and they ask her how to brush her teeth and she show it to them, and since it was plenty, I gave my neighbor one for each kiddo.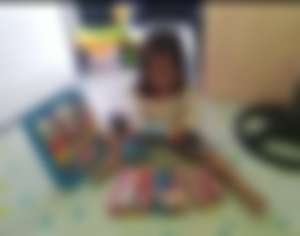 ---
Closing Thoughts
I know sometimes we need to be careful in posting pictures on our social media especially with regards to our kids because there are alot of child exploitations in social media. I know we need to think carefully in risking it. And Im happy that giveaway contest I joined was a legal one. It is sponsored by Hapee Toothpaste and the company behind it. And thats the last time I joined the contest, because after that I met noisecash and readcash and I almost give up my facebook account.
Life is about risking! So we must accept the consequences!
---
This is for now! Thanks to all the readers and upvoters, I don't know if my article has a sense, because I just remember it while doing my supposed to be article today, so it comes out that I finish writing this and save to drafts my supposed to be article.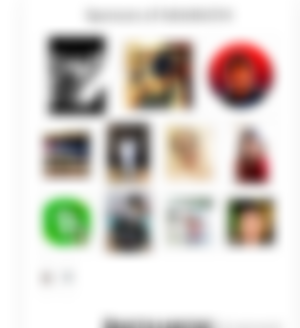 God Bless Us All !
🌹Annie Marie🌹
2021.10.10