Gone but never forgotten
March 17, 2023
Its the last day of the work week and some of us are really exhausted from thier work and finally weekend is here they can have time to relax, unwind, recharge and spend the day with thier loved ones, but for a full time like me, its just an ordinary day and sometimes we did not even notice that its already weekend due to unlimited chores everyday, its like everyday is the same day right? But of course I always give myself a time to rest, especially during the afternoon, while Adrielle is having her afternoon nap, I rest too coz she cant sleep without me on her side, so I grab that moment to rest also and be back to work after.
Anyways today I wanna share with you one of our activity or family getaway last last saturday March 4.
It was last week of february when my partners late father celebrate his birthday, they had plan of visiting the grave in the morning, but the driver of the car where we will hop in have some important thing to do and also the weather that time is not cooperative because it rained hard from time to time so in the end the plan was cancelled.
March 4, is my partners late mom birthday and ahead of that day they had already plan of visiting the grave of thier parents, I thought we will just visit the grave and celebrate here in our place but I was wrong.
The call time is lunch time, so I did not prepare for our lunch, and my partner drop us there in his brothers house where the car is waiting and her brothers and sisters are waiting also.
When we got there, I saw the foods that they prepared was also covered with plastics and the plates, the water, and someone say we will celebrate or spend time on the cemetery.
Before 1pm when we arrived on the cemetery and we prayed first, we have with us the prayer leader or magdadasal sa patay then after the prayer we start having lunch.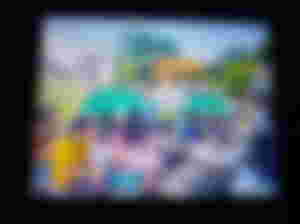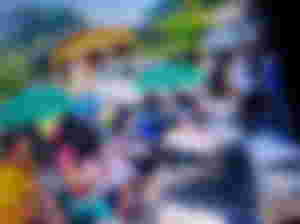 Then after lunch, the kids start to play, the boys start their drinking sessions and some kulitan and chitchats until the liqour bottle gets empty.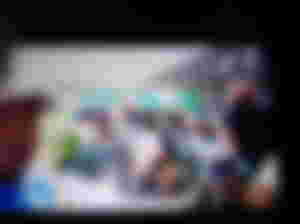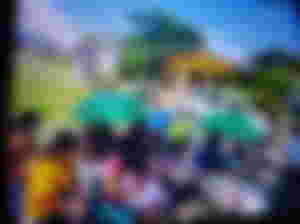 Around 4pm when we start packing up, and we bring back home the foods that are not fully comsumed, so we can have something to eat when we got home.
The party is not over yet because when we got home they continue drinking, and talk about the upcoming debut of one of thier nieces.
Closing Thought
Even our/ your parents are gone, still let them feel that they are loved and never forgotten, once in a while celebrate thier special day, spend time on thier grave and bring the kids with you, because this are simple way of teaching them that we are cherishing the moment of our departed loved ones and they should do it to once we departed also. Remember that what they see or observe in us, is what they will learn and treasure in the future.
This type of gathering is what I am looking up with my partners family because even they have misunderstanding sometimes which is normal, still they gave time, set aside thier indifferences and celebrate together as family.
My own family is not that solid family as my partners family, maybe because of our distance, but if we have the opportunity to be together we treasure every moment also, like how we spend the holiday last year in our province.
That will be all for today! Thanks and have a great weekend everyone.