Fun-filled November 1st
November 2, 2022
I was absent yesterday here and am sorry for that, and I need to cope up with those absent in the coming days, ny restday from writing should be sunday,butbsince yesterday I was already absent, so sunday I need to write and publish,but lets wait and see if nothing important will be do on that day.
The reason why I was absent yesterday is, we went to the cemetery but its unplanned. My partners siblings plan was this coming friday to avoid the volume of people, but one of his siblings said that his family will pay a visit because he have work on friday and I said am gonna join them since its been 2years that wasn't able to visit the grave,and friday is not sure because of the service car to be used and he agreed and said they will fetch us here
I prepared early, I cook for our lunch and clean the lil girl and I took my shower, I was in hurry because I dont want them to wait for us.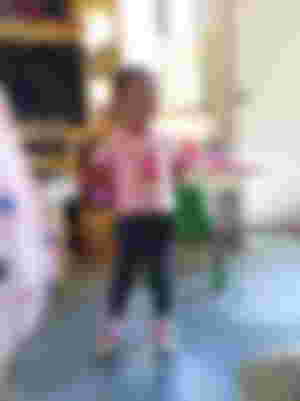 But we waited for almost 3hours, my gulay I have alot of pending chores to do,but I have no options since we will just join them and thier reason is valid because the power supply just fixed yesterday while they were preparing and they check everything before going out to avoid any incidents.
Around past 12 when they fetch us, and its not that long drive because of the new open road,the cemetery was not so crowded especially on the side where their parent were located but the parking space is quite loaded.
We lit the candles and pray on our own ways,and just about 45-1 hour stay and we went home because the clouds starts for get heavy.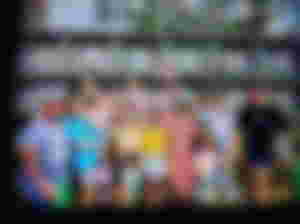 On our way home, we stop on a bakery, buy snacks and consumed first before going back home.
When we are at our place, we stop at the house of my partners brother because he promised to cook pansit for snacks because today is his son birthday both of them will be back to work and school.
While they were preparing for the food, the kids invite us to play UNO but I decline because I dont know how to do it,but they explain how to do it, so we give it a try.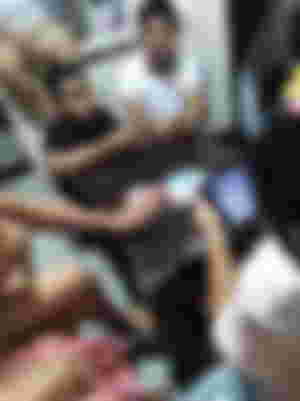 First game was full of fun already and we are all screaming and laughing if we got blocked or added cards and we have a total of 3 games I only won once(bobita me🤣), then dinner is ready.
We sang happy birthday to the celebrant and they used the minukmok/nilupak na saging as birthday cake,because it was unplanned celebration then attack, kainan na, we have,pork sinigang, fried tilapia, pansit and rice and nilupak na saging at macaroni salad.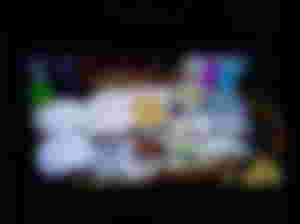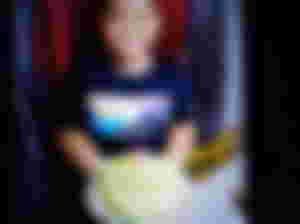 After the dinner the kids wants another round of UNO, but I did not join them because their are more players, so I just watch amd laugh at them and while looking after with my lil girl.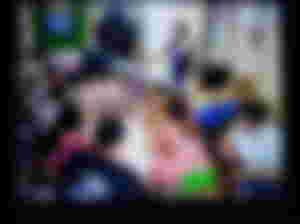 The second round of UNO was more exciting and more fun even I am just watching them and everyone really enjoy the game and look at the lil girl on the center of the game she was making fun of everyone and gets irritated if everyone is shouting and laughing and then will run to her ninang and ask if she can spank everyone because too noisy.
Closing Thoughts
Unplanned are really the best and no need to have a fancy meals to be served to enjoy the company of each others. Just being true to yourself and have fun and learn to mingle with everyone then you will feel the true happiness and one last thing FAMILY IS FAMILY, even not a perfect family but you'll have the perfect bonding ever.