This week has not been that good to me, but still I need to focus since I have Adrielle who is the source of my strength at the same time sometimes give me headache because of her naughtiness. But I know its a kids nature of being naughty, but I know I discipline her well, coz I observed with some kids with her age, there's alot of difference.
Last time, Me and Adrielle went to my partners sibling and she wants to play with her cousin Bella, after series of playing they both get bored and we went outside, then there was this kid who keeps on crying and even rolling on the street because she doesn't want to go with her granny, but her granny is the one who takes care of her. Imagine its a simple thing and yet she rolled on the street. Then after about 30minutes of convincing her she go with her granny.
Then Bella start her tantrums because she wants to go with the kid, but her mom did not allow her, then Bella starts crying, and did not even listening to her mom, so her yaya carry her and promised her that they will roam around using the tricycle, and because she was a spoiled kid too, she wants Adrielle to go with them, but Adrielle dont want, so she cried once again, so to let her stop crying I let Adrielle go with them, at first Adrielle did not cry, but when they go along they heard someone is like crying and when they look at Adrielle they saw her tears falling, so they get back and I get carry Adrielle.
Then we have here in my neighbor, a kid whose at age also with Adrielle, he was a spoiled kid too, and his attitude is not good anymore, imagine if he want something and he can not get it he will cry for about 30minutes, and yes it was so loud, his cry is all over the compound, even you let him stop, he will not instead he will cried alot, he never get tired of crying. Then another thing is, he was not a typical kid who loves to take shower, or even cleaning himself. One time I assist her sister to take him to shower and since he dont like, he starts crying and pulling his sisters hair, his sister is almost crying because the pain of pulling her hair, but the kid did not let go of her hair. So while I am taking him to shower, he was still crying. No he is not afraid of water because he plays with water most of the time. He was just a hard headed kid since his mother spoil him so much. Now they are reaping the fruits of their spoilment.
---
Imagine how the kids grew up and how we discipline them. Yes I am not perfect mom, I can call myself a strict mom yes I am, when I said no, Adrielle can't get it what she wants especially when the things she wants is not really good for her to play or to hold on. Being strict is good, but too much strict is not helping anymore, but I always explain to Adrielle why she cant play that thing or those items that she wants. And I am the mom so I was the one who needs to be followed not her.
Kids nowadays are smarter than before so they can understand little by little if you can explain it to them, and that is how I am doing with Adrielle. And when Adrielle is playing in other house, and I left her there, I always tell them that if Adrielle is touching or getting some importants things they can scold Adrielle coz I dont want them to tolerate her.
---
Anyways, I reached the 2500views yesterday but, I forgot to share it here, and supposed to be this will be my article today, but I dont know why I end up writing article about spoiling a kid. So now I will just share it here now. Another milestone unlock. I am so happy that I reached this views even I am not a great writer, but still I was able to hit it.

How about you readers, commenters and upvoters, are you strict too when it comes to disciplining /spoiling your kid, or your siblings? You can share it on my comment section, so we can discussed and talk about it.
To all my sponsors(old and new) thank you so much for continous support❤️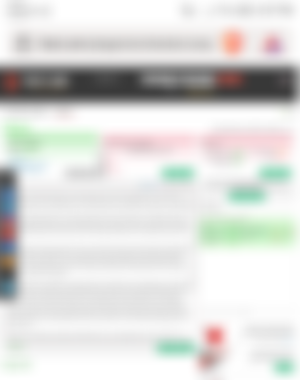 Thank you and God Bless Us All !
🌹Annie Marie🌹
2021.11.19