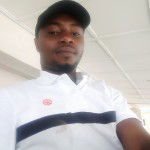 Life is mostly froth and bubble.
Two things stand like stone :
Kindness in another's trouble,
Courage in our own.
It is not in everyone's power to secure wealth, office, or honors, but everyone may be good, generous, and wise.
Winners are losers who got up and gave it one more try.
If successful people have one common trait, it's an utter lack of cynicism. The world Owes them nothing. They need without asking for permission, they are driven, talented, and work through negatives by focusing on the positives.