find many new people confused about using publish0x. Confused about how to become an author, how to tip, how to cash out payment from publish0x and also its do and don't.Here is a brief guildlines from my own experince.
Publish0x is a platform for every crypto enthusiastic. Here everyone are free to join and become a publisher and earn cryptos by writing article or blogs of their choice. In publish0x unlike other platform both the reader and writer have the same opportunity to earn cryptos from tiping. users don't have to invest a penny in order to tips as the tiping funds came from their rewards pool. 
Joining publish0x is simple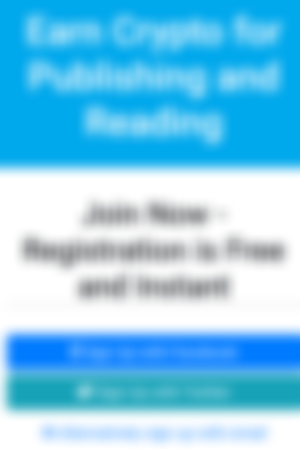 Create an account using either your facebook page or twitter or by using email

Click on facebook/ twitter. It will redirect to your soicail media account

Click accept button.It will then redirect to a signup page

Enter your usename , email password .

Then upload your picture if you are signing up using email. Else your social media profile picture will be your default publish0x profile picture

Confirm your email from the link send by publish0x from your email account

Now you will see your dashboard

Here you can check all your earning updates, article you published, affilate stats,article stats etc
Apply here SIGNUP
Unlike other platform in order to become a writer in publish0x you need to apply a simple author form for it. Here are the steps
Go to your dashboard

Click on become an author button

A simple form will apperar

Enter the blog type you want to publish

 Attatch one of your original article or blog you have published.

This step is important in order to get approve as writer in publish0x

If you dont have your own article or blog. There ia a less chance for you to be approve as writer.

Submit your application form

It normaly takes 24 hour or less for approval.

You will receive an email from publish0x notifying your approval.

Once approved new tab will appear in your dashboard. Where you can start writing your article.

For readers there will be no such tab in your dashboard.
Apply here BECOME AN AUTHOR
Earning in publish0x is very simple and easy. But you need some dedication in writing your article and publish your original content .you earn cryptocurrency from tiping
Both the reader and writer can earn from tiping

For those who are not interested to become an author can earn buy reading article

The tips came from their reward pool and you don't have to invest anything

When a reader tip an article both the reader and writer share some fare amount of money

Reader can earn by sliding the tip button according to the percentage of tip he/she want to give the author. 

The rest of the tip will go to his account

The minumum tip one can tip to the author is 20% and the remaining 80% will be your for reading the articles

The average earning per tip is 0.01$ per their rate

The more good article you publish, the more the reader, the more you earn as an author.

You can tip only 6 times a day. Then a count down timer will appear for next tip.

You can tip the same article only 2 times

A writer can publish only 5 article per day.
Once you are approved as an author you can start wrtiting your article and publish
Go to create blog tap

Give the name of the blog as per your choice

Write something about your blog

Click create blog

Then click on write new post tab

A clipboard will appear where you can start writing your article

you can attatch your article tumbnail and picture .

Select your blog type

Put Tag according to your article(max 5 tag)

Enter link source if you have any

The Click publish button

You can track your article stats from your dashboard
Publish0x is a legit blogging site where user are awarded in cryptocurrency
They award user in three different cryptocurrency i.e DAI, LRC,BAT

The tip you earn are in the form of this three cryptocurrency. And the reward changes time to time according to the crypto sponsors either DAI or LRC or BAT

Payment is done every monday

In order to receive your payment you need to have an ERC20 compatable wallet.

Go to the payment tab on your dashboard

Enter your Atomic wallet Ethereum address for LRC, DAI, BAT on your payment dashboard

When you reach a minimum threshold of 0.50$ you are eligible to requeat payment

Minimum amount for DAI is 0.4970 DAI

Minumum amount for BAT is 2.4020 BAT

Mininum amount for LRC is 10.3750 LRC

Publish0x recomend using Atomic wallet a mobile as well as a desktop  based  Ethereum wallet
You can also refer friend  by sharing your referal link under the Ambassador program. You will earn 5% from every tip generated by your referal.
If you are a good content writer as well as a blogger and a cryto enthusiastic it is realy worth joining publish0x and earn some cryptocurrency from your article or blog.