In the morning, one of my WhatsApp group are very hot and unstoppable as uniswap is having airdrop for all the existing users that made swap.
More surprised me that the 400 uni is equivalent to 2ETH price!!
400uni equivalent to 2ETH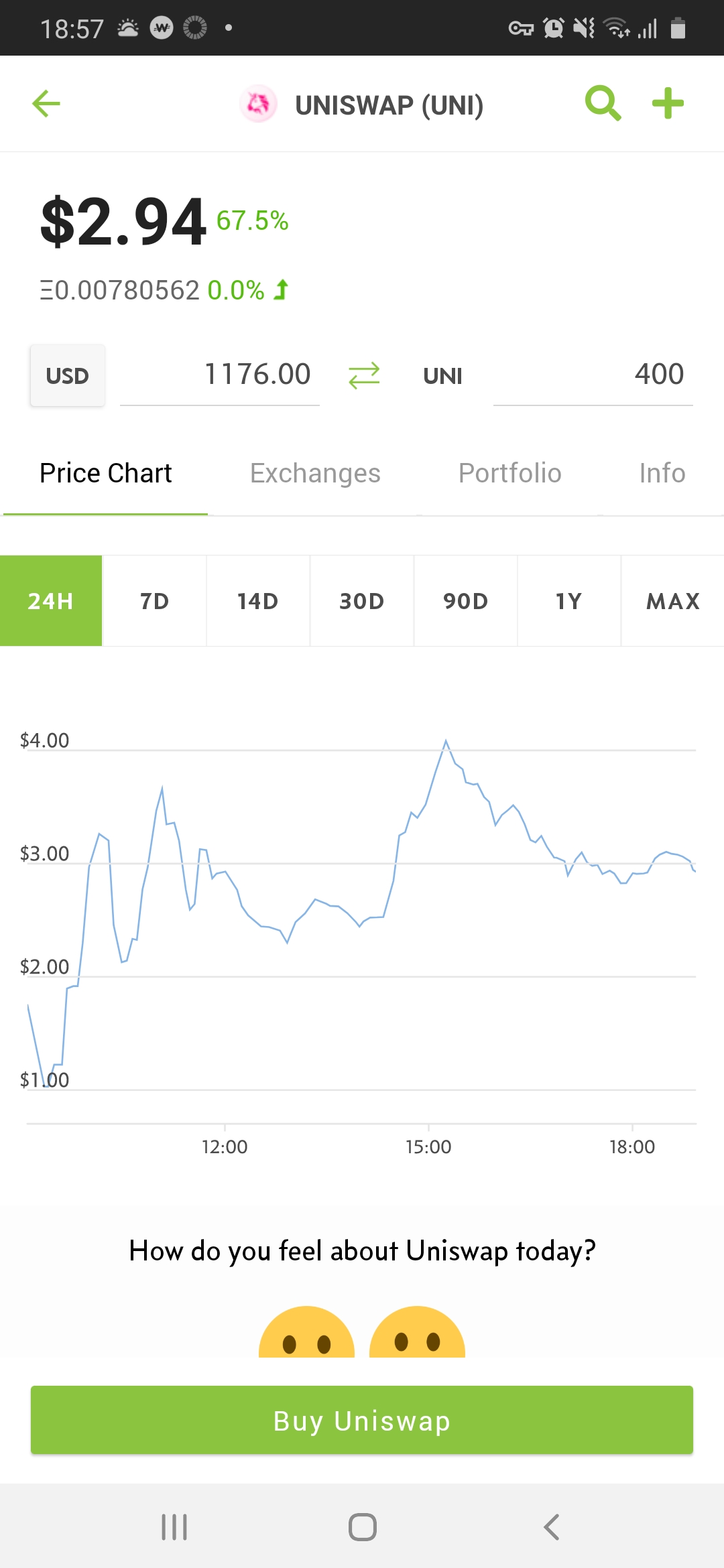 Now I believe is more than 2ETH in value.
who eligible for this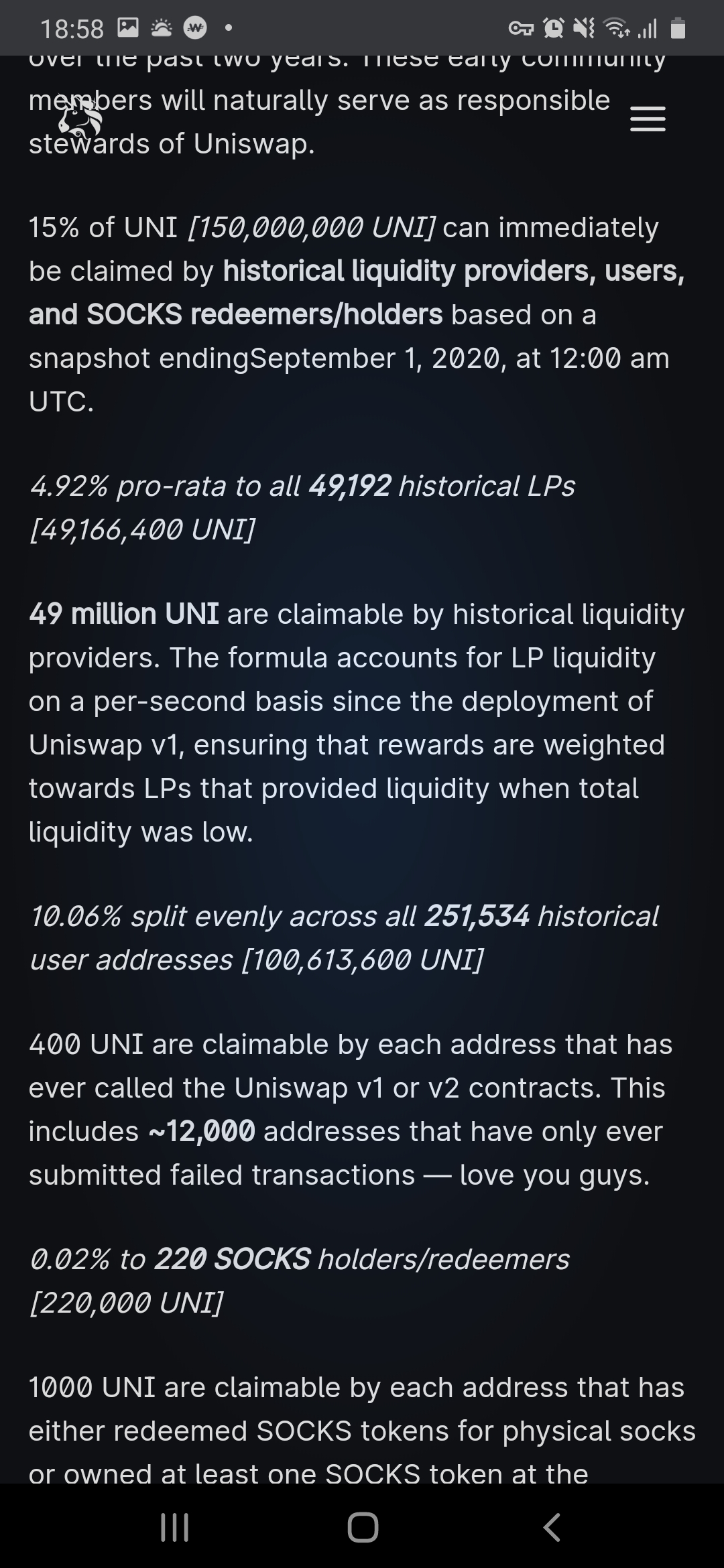 all existing users that made swap before 1st September
When I see this I am almost cried out because this money very significant to me and I can settle way very many bills on my hand.
At that moment I am really sad to see that and also happy to all my friends that got the 400uni shares.
Do u get it? If yes, congratulations