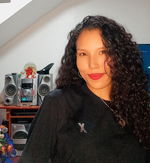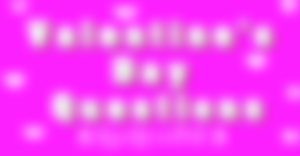 February, 20, 2023. | No. 93
Hello, dear friends of Read! Happy Sabbath Sunday, and of our Lord!
Today I want to do a Valentine's Day challenge of sorts. I know, I know, it's way past the date! But I saw it just a few days ago. And I wanted to share it with you. I saw this idea on @Coolmidwestguy 's blog however, I want to add some other things to it.
So, let's answer questions!
Chocolates or flowers?
Both, I love chocolates, and received them from my mom, or friends. Flowers, I have never received, so it makes me very excited.
Although, any gift that is edible is great. I love cookies, and food in general. In fact, it was one of the things I received. A friend gave me a beautiful and meaningful Valentine's Day gift, which I really appreciate.
Open gifts on the spot, or, when you get home?
This question stems from the gift I told you about in the first question. My friend gave me my Valentine's Day gift, and since it's the first Valentine's Day gift I've received from a guy I didn't know whether to open it on the spot.
So I opened it at home. Then I wanted to open it right away, because it also contained a necklace. When I saw it, I thought I wanted him to put it on me. How anticlimactic not to open gifts on the spot!
Red, or pink?
Both are colors of the date. But, they are different, I sent pink hearts to the boys, and red to the girls. I thought that distinction was convenient, to avoid misunderstandings. You never know.
Staying home or going out to dinner?
In my case, I went out for ice cream at my favorite ice cream shop with a date. Either way, any plan made with love is welcome.
One thing I want to do, is to make a romantic dinner of pasta, carne molina and cheese. Accompanied with wine - what a treat!
Alone or as a couple?
It all depends on what you want to do. No matter what gender you are, you can ask someone out, or simply, be your own date at a spa, go out for a nice meal, or do anything.
To celebrate, or not to celebrate?
I've heard so many times that these types of dates are commercial. They are right, it is when sales increase the most, something to take advantage of in order to generate income or pay expenses.
But, the important thing is not how much you spend, but what it means, the care in that date, every detail, the affection in your gift, or simply that moment you share with that special person.
I didn't know he would give me a gift, I had it in store. I enjoyed his company, and this was the most relevant thing for me. That he dedicated that time alone to me, that he accompanied me to the university, that he remembered that I like him, that he was there with me.
It is the details that add up. This is what I value.
❤️Written with much love, from this beautiful land called, Anzoátegui State, Venezuela.❤️
Zul Airan Mujica Frontado (@zulfrontado) | Venezuela.
---
Original text by zulfrontado ©.
Cover photo and other images were created by me in Photoshop CS6.
---
Read my other texts (poems and articles) very interesting. You can also follow me on social networks: