(ENG-ESP) Testing Hive Blog ecosystems | Probando ecosistemas de Hive Blog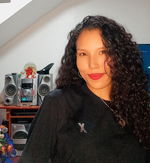 No. 115.
Venezuela, May 25, 2023.
---
English Version:
Hello, dear friend of Read Cash!
Today I want to tell you about my experience testing Hive Blog ecosystems. Although I have been doing tests for about a month, and about 5 posts on this platform, I want to tell you about my progress there.
I started very well with my presentation, where I reached a profit of $3. Of course, half of this amount remains in my possession on the platform, which is positive for me. Thanks to this my account can grow. However, I won almost nothing from Hive liquid. Which prevents me from doing things I want within the blockchain.

After that, I waited for a while, while studying the communities. Until one of its ecosystems caught my attention: Liketu.
I fell in love with the idea of uploading photos like on Instagram, only here, if I would earn money. In the first 3 posts on this platform I did well. I made profits, not many, but, they are a good amount to just start on the platform.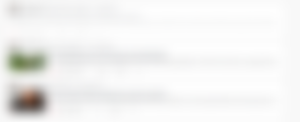 Something that happened to me was that they hid one of my posts, according to what other users of the platform tell me, it was because I shared this post on other sites. It was a poem, so I republished it on Blurt and Medium. Giving priority to Hive.
So for that reason, I thought that whatever I publish on Hive, I will not republish it on another site, to avoid this again.
After this post I made another one on Liketu, however, in this one I only got 0.02$. I don't know what it's due to. In the same way, I will continue posting, because I like Liketu.

Besides that, I was trying Leofinance, and dBuzz, I like the idea of publishing short posts. Because it allows you to keep your account active during the week, in case you can't write a full article.

In these, I like that there is good interaction with the users, they are kind and attentive. Although my earnings there are not extremely high, I am not complaining. I liked them too.
Conclusions.
With regard to these three ecosystems, I like the interfaces of each one. I hope to get more earnings in next post to carry out my projects in Hive thanks to my earnings.
A piece of advice. If you are in Hive, interact. Note that on Liketu, the interaction through comments is a little low. And I think a comment, even if you don't earn much at first, is something that drives you, and also shows that they have seen your post.
With love, Zul. ❤️
---
---
---
¡Hola, querido amigo de Read Cash!
Hoy quiero contarte mi experiencia probando ecosistemas de Hive Blog. Aunque llevo un mes aproximadamente haciendo pruebas, y unos 5 post en esta plataforma, quiero irte contando acerca de mis progresos allí.
Comence muy bien con mi presentación, en donde alcance una ganancia de 3$. Por supuesto, de esta cantidad, la mitad quedo en mi poder en la plataforma, lo que es positivo para mi. Gracias a ello puede crecer mi cuenta. Sin embargo, no gane casi nada de Hive liquido. Lo que me impide hacer cosas que quiero dentro de la blockchain.

Después de ello, espere un tiempo, mientras estudiaba las comunidades. Hasta que uno de sus ecosistemas llamo mi atención: Liketu.
Me enamore de la idea de subir fotos como en Instagram, solo que aquí, si ganaría dinero. En los primeros 3 post en esta plataforma me fue bien. Obtuve ganancias, no muchas, pero, son una buena cantidad para apenas empezar en la plataforma.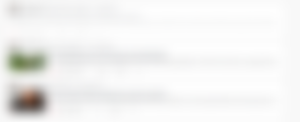 Algo que me sucedió fue que ocultaron uno de mis post, según lo que me dicen otros usuarios de la plataforma, fue porque compartí en otros sitios. Era un poema, así que lo republique en Blurt y Medium. Dándole prioridad a Hive.
Por ello, pensé en que lo que publique en Hive, no lo republicare en otro sitio, para evitarme esto nuevamente.
Después de este post realice otro en Liketu, sin embargo, en este solo obtuve 0,02$. No se a que se deba. De igual forma, continuare posteando, porque me gusta Liketu.

Además de ello, estuve probando Leofinance, y dBuzz, me gusta la idea de publicar post cortos. Porque te permite mantener activa tu cuenta en la semana, en caso de no poder escribir un artículo completo.

En estos, me gusta que hay buena interacción con los usuarios, son amables y atentos. Aunque mis ganancias allí no son extremadamente altas, no me quejo. También me agradaron.
Conclusiones.
Con respecto a estos tres ecosistemas, me gustan las interfaces de cada uno. Espero obtener más ganancias en próximos post para llevar a cabo mis proyectos en Hive gracias a mis ganancias.
Un consejo. Si estas en Hive, interactua. Note que en Liketu, la interacción por medio de comentarios es un poco baja. Y creo que un comentario, a pesar de que no ganes mucho al principio, es algo que te impulsa, y también demuestra que han visto tu post.
Con amor, Zul. ❤️
---
My community at Read Cash, I speak Spanish!
---
I love writing, and taking photographs, so here I leave you other places where I also write with a lot of love.
Blogs:
✒️Read Cash | ✒️Hive Blog | ✒️Blurt Blog | ✒️Serey | ✒️BBS Network
---
Microbloggins:
✒️Noise App | ✒️Mylot | ✒️Leofinance
---
My book, and poetry blog:
✒️My book on Wattpad: Crimson Skin | ✒️Medium
---
And here are my social networks:
✒️Fan page on Facebook | ✒️Instagram (single) | ✒️Twitter | ✒️Tumblr | ✒️Liketu
---
The text and images are of my authorship.