First off, I would like to say I am not using BCH on my article to gain tips. I have read some comments regarding articles where bitcoincash is only used just to attract the bot. Of course we are all here to earn some of it. I must say that everyone here is only doing the same thing. Trends, that is. When one wrote about a topic the other does the same. Some sort of getting inspired by the other. Do they get the same upvotes? They don't.
My goal, however is also inspired by others who are setting their goals for bch. But, sometimes I also get demotivated for reasons that also get me stop at my track.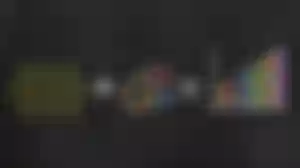 Another thing, we are here because of the thought of earning free as what advertisers we saw on social media has posted. Is read.cash really a site for earning free crypto? No. Yes, a big NO!
During those days, we get paid of our articles and interactions through comments in anyone's post and in ours. Good thing read.cash made an action because the platform's being abused by greedy spammers. @TheRandomRewarder was born to pay us for our articles solely. And as its name implies, it pays randomly. Some left and abandoned their accounts for one reason or the other, others I know are good writers. Some also made new accounts? Why? Their accounts were banned, maybe they were spammers or users of multiple accounts. Some were marked as spam. Some just don't get paid of their pieces. They were paid but not as much as what they have been earning in their previous articles.
For seven months, I turned seven months here on read.cash just three days ago. I won't deny the fact that I have been earning here though not as much as the others have been and yet it compensated for our needs in the past. That I am very grateful. And because of the goals of many of us here due to sir @MarcDeMesel prediction of bch's potential value before the year ends. I also was inspired and decided to hold on my earnings here and noisey.
What made me stay this long?
First I must admit, I am not a good writer who could write those interesting and mind blowing articles with their good vocabulary and used of words. This made me a little bit out of confidence. But I also came across some articles which were just like mine. So, go pa ren ang peg.
Second, I am just a plain housewife with no source of income. So, I thought of why not go on since their were times that I got bored and make it a time to make some research on topics that come across my mind.
Usually, I used to write at least 3 articles a week. I may not get $20 for a week but the bot is tipping consistently for 3 to $5. Not until December and the first week of January that my articles were paid generously. Generously because one article was paid $12. So I thought that I could be able to attain 1 BCH before the year ends.
What made me think I could not reach my goal?
3 weeks since the bot got a little aloof and being naimot on my articles. I got a little dispirited. Wherein fact others were just writing their daily life experiences yet the bot was consistently tipping them. It made me doubt my effort. My goal for 1bch is something far from attainable if this will go on for a longer time. And it seems my previous earnings will just be spent for mobile e_loads.
I released a sigh of relief when I got to see that my latest article has a total earnings of $9.13 from the bot as of this writing. So I told myself to be just consistent.
So when you asked me again if read.cash is a free earning site? I still would answer NO... You need to put effort and time on writing. And for a fulltime mom with little kids like me, an article takes a day or two before it is published here.
Advantages of read.cash? I can say it is a platform for freewriting articles on different genres. You need not to catch time to be able to publish an article on a specific time. One can write in any language suitable for him.It is what gives everyone here hope to have a source of income, something to use to purchase online and most especially to be able to save for the future.
And with the funds at 7 digits, it is something to be motivated even more. Don't you like to have a part of it? More funds just mean donors believe in your potential as a writer, so have some through your contents. And hopefully, Rusty will not be kuripot anymore to us so that goals will be achieved.
So what to do? Be consistent on what you have been doing all along. The rain nor the storm doesn't stop an eagle to soar high. Neither does the weather stays gloomy and stormy as it is, the sun will soon shine and brings a more glorious day.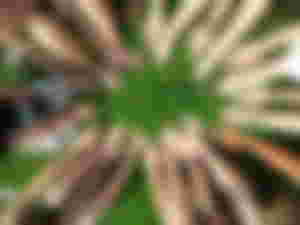 Stay motivated. You may get slow and feel tired. Rest. Then go on when you found your strength through self motivation and through your virtual family here. Because when you quit then you completely lose.
z_graeden