I invited them for photoshoot
I always wondered how photographers were able to capture wonderful pictures of insects and animals; I saw a movie about a photographer once and he goes to the wild to capture wonderful moments.
I have dream led of becoming a photographer, and that dream was realised when cameras were incorporated in phones. I used to takes pictures of grasses with an old Nokia phone that I borrowed from my sister way back in 2000s. I find beauty in very simple things. Now about three weeks ago, we went to my mother's farm and ate jackfruit there with my husband and his side of family.
I did not throw the husk immediately and let it sit there until I think I needed to. It smells good and no one is bothered by it.
Here is a photo of my sister-in-law and husband's nephew eating jackfruit while my husband is slgetting the core using machete.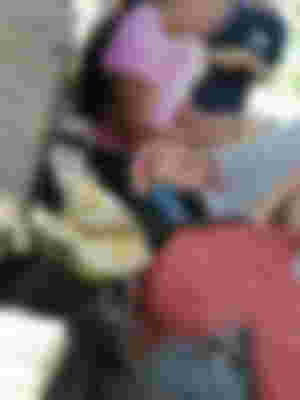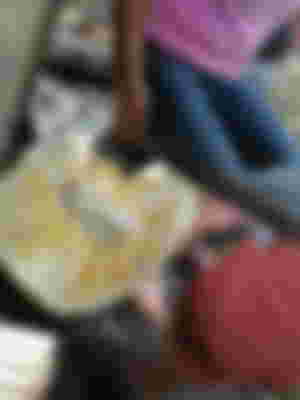 Here is the husk sitting in the same bench but now empty. It's funny because I remembered way back when I was still very young and I was given a very small slice of jackfruit to eat, I finished it Sao fat and I still want more so I ate that part of the strand like part of the husk, I feel funny but its sweet and delicious too.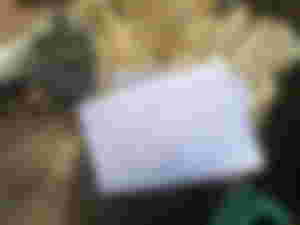 The kid's paper went into the husk, I didn't know how but maybe someone put it there.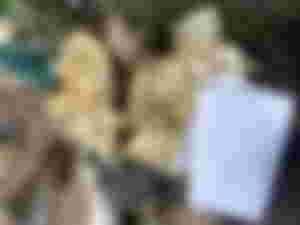 Flies, and other insects came to the husk a few moments later to eat. This is food to them and it was sitting there so I kind of invited them by not throwing it away.
They may look gross but the food is gone now and they make a good subject in photography.
They are busy filling themselves and they did not notice me getting near them tand taking pictures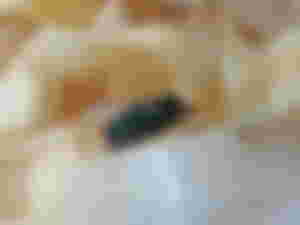 We call this giant fly "laging" in bisaya. There are lots of them here once about over tem years ago when the Del Monte Philippines were still fattening cattles for meat. Now they only have dairy cows and few meat producing cattles.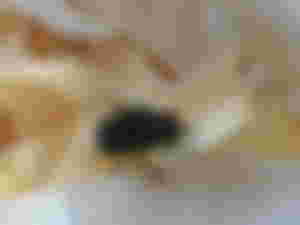 With my Huawei y9s camera, I zoomed in to get a good picture of the insects. The 48Mp lens is enough get the details of each insect that came.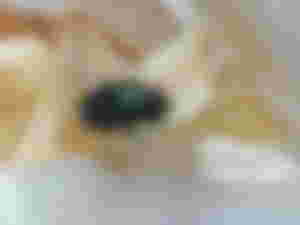 This is the clearest image that I got, look at the fly's eyes and wings. We never see them using a naked eye. It's got lots of hair like structures in its legs too.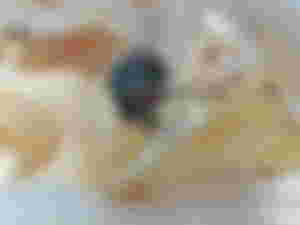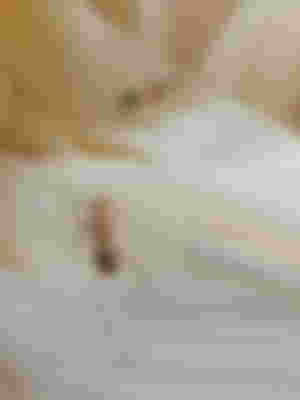 We call these ants "aliwarang" they are fast to move han other ants, they don't bite but they are fast in finding sweets. They are light brown in color.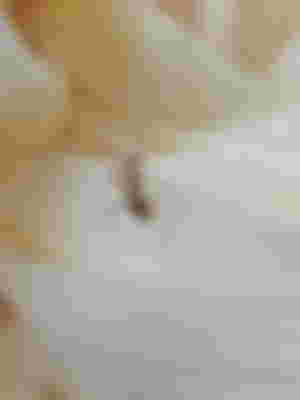 It's moving while I clicked.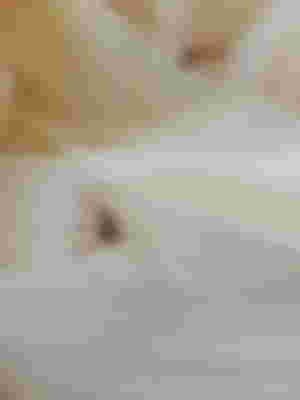 It turned his hind towards me.
Now a good pose. I bet he noticed me, what do you think?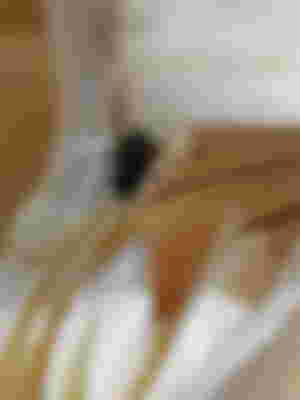 This is the normal house fly. Way smaller than the laging but I thi k the eye size are the same. Do you think so too?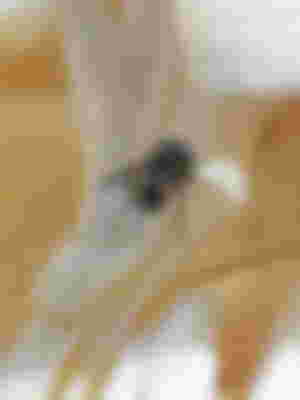 They do the moving, I do the clicking. Now it turned its hidna on me just like the ant.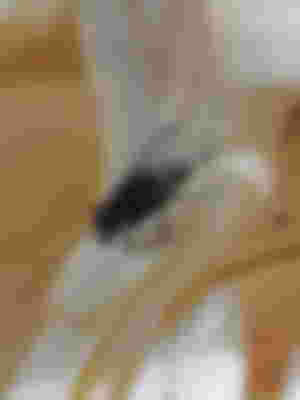 Oooh. It's got lots of body hairs too. Maybe these are responsible why they act fast.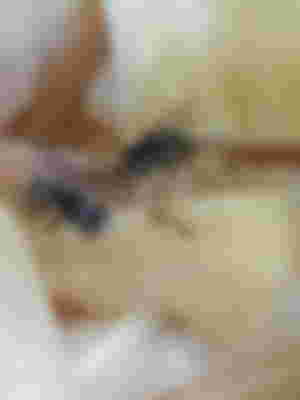 In this picture, the three insects seems like they are having a conversation; maybe they are talking about like "hey did you notice that woman with something getting closer to us? do you think she's a threat?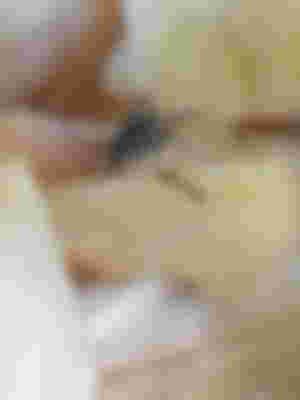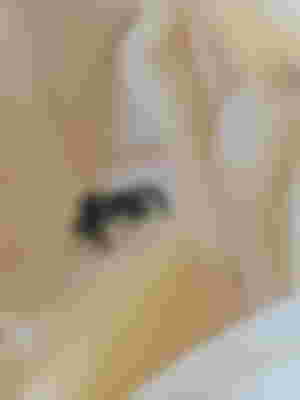 Now another insect came, i did not know of its name but I guess it makes honey too.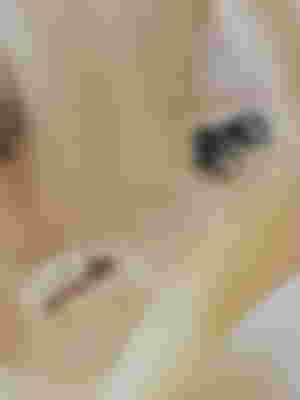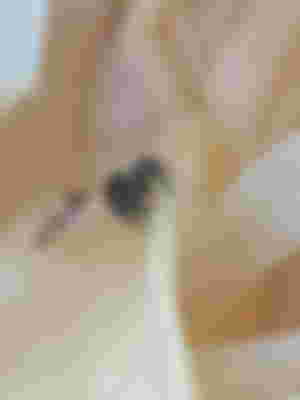 I did not get a good picture of Jim because he did not turn his hind like those two insects did, but it's amazing that he and the ant were minding thier won businesses.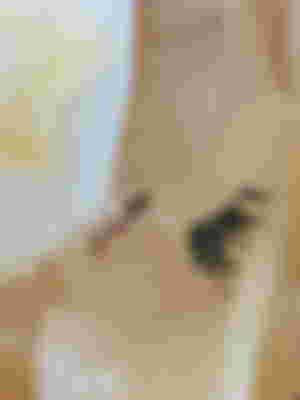 Now a red ant came. It has got a claw in its mouth, a good tool to hold food while traveling. Because its face is a bit wider, its eyes were situated in different angle. It's weird but I think they still see things that they need to see.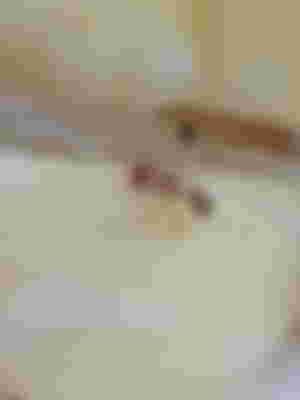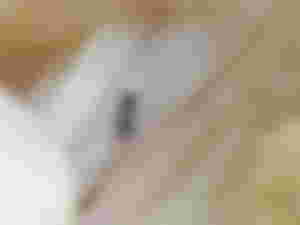 Here is a black ant, we call them sulom here. Some bites but some don't. But they are foul tasting especially when you eat the food with them on it because they are sneaky too.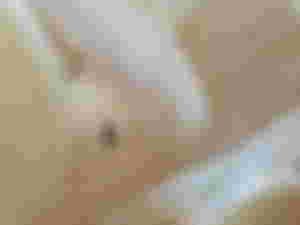 I don't know ahat kind of insect is this or what name it has.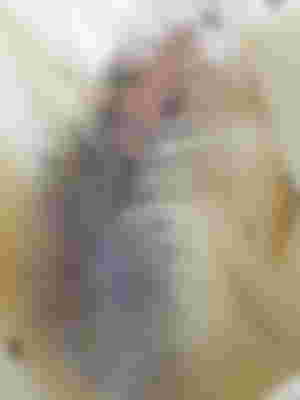 Now the wind brought a feather in the husk. There were lots of chickens around so no wonder. The just trapped it and it made a good subject too.
Its amazing how the camera captured the details of the feather. The pigmentation and the arrangement and the ones that are messy in the lower part too.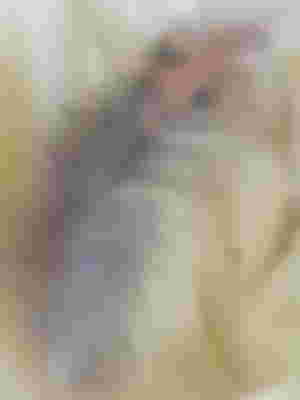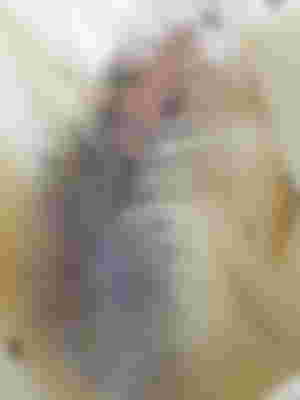 Now the lesson is that you can invite photography subjects through food and you don't have to go to the wild
This would be all for now, I hope you enjoyed my post. See you around, I got to prepare for work
Sponsors of yoieuqudniram