Corned beef and egg in four ways
Hello read people! How are you all? I hope you are well and happy!
Today I will be sharing about the viand we once had. I digged my gallery and found these; I find it funny!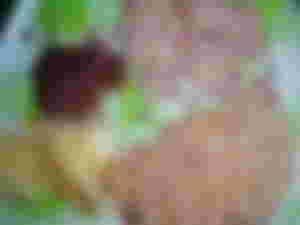 So I had three picky kids and they all want different kinds of food. By the way, for my non-filipino friend, viand is what we pair for our staple food rice. I once had an article which someone asked what viand is and I realized that not everyone had viands, some cook rice with flavor in it.
One lovely morning, I had my kids with me while cooking breakfast and I was scrambling the eggs and I plan on adding corned beef to it. Yet my oldest daughter requested not to mix corned beef and my second daughter wants corned beef and egg flat. My son wanted corned beef along and I want egg and corned beef scrambled.
To give all everything we wanted, I cooked everything we wanted and we are all happy. When my husband arrived from feeding the fish, he was surprised and we all laughed. Such a lovely start for the day to us! Everyone got they wanted ad my kids were so happy to eat their food.
What about you my fellow mothers, Do you spoil your kids this way too?
Sponsors of yoieuqudniram