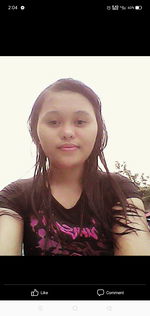 Last night I can't sleep properly, I'm done reading some article here at read cash and done scrolling at noise cash, done watching movies but still can't sleep. Then last social media that I almost a month I don't open it. It's my facebook then boom my notification there was almost 200plus that I didn't read until now.
I started to scroll and read some post on my facebook account. First I saw my cousins greetings for our Aunt its her birthday on August 31, then I forgot I was so mad at myself because she is my favorite Aunt she is my mother eldest sister.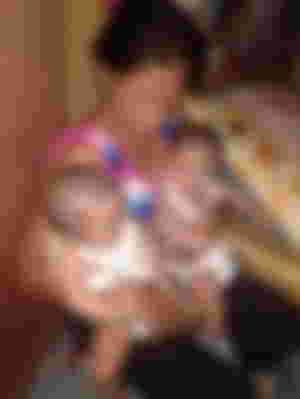 I forgot her birthday and I feel so stupid because I am busy of something and here at noise and read cash making money. The special occasion of our family I miss and that time August 31 its fiesta their baranggay but I didn't go there because I am too lazy to go outside. My aunt's birthday was always a happy moment because its fiesta many foods and visitors. My aunt she always here for me especially when I gave birth to my twin daughter she always beside me than my mother because my mother have a nervous that time then my aunt was the one who give me strength.
She is very kind to us when I don't have a budget for my kids sometimes she gave me some money although its not enough but it really helps us. When I saw the post of my cousin I immediately greet my aunt although its late.
Then scrolled again, then I saw my memories last year about the Wedding Anniversary of my parents its August 31, also. So I feel so mad at myself why should I forgot that date, first my aunt's bday and second my parents wedding anniversary. And its 30th years of being together as my parents and I am so lucky that their are my parents. They are the best parents in world.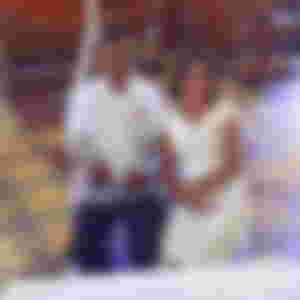 That picture was my wedding day that moment I am so happy because we are complete. I greeted them in person but still I forgot on the day they're married. Last year I cooked pansit and bought small cake for them but now my mind was lost.😂
Then I torture myself I keep on scrolling again my facebook account lastly that I forgot was my grand mother death anniversary and its August 31 again.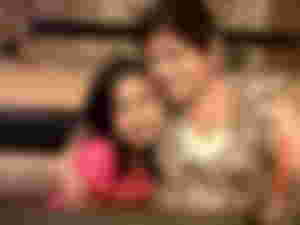 A few years ago is probably one of the toughest I had to go through. More than a week ka sa ICU. Sa ospital ako natutulog then uwi to shower, then work. Then I got twenty missed calls from my aunt on this day asking me to rush to the hospital. Iba kaba ko na. I remember literally running from Ortigas to Mandaluyong. It was raining. Wala masakyan. Terrible traffic. I was crying and praying. I kept saying "Hintayin moko La" --- and you did! The doctors were trying to revive you when I arrived. You gained wings right before my very eyes. I remember every single detail like it was yesterday. Almost ten years narin pala...
It's been 10 years. Somehow the Lord, and time has taught me not to cry that much anymore every time I hear stories or see places and things that remind me of you, but it does not mean Im beginning to forget. I still laugh when I tell people stories of the funny conversations we used to have, I still talk with pride when I tell them stories of how I was raised as a child, and best of all, how fortunate I am that for 30 yrs, I was able to feel love in its purest form. Thank you Lola! I miss you everyday. Don't worry about me, Im doing fine. I get by somehow. I was raised by the grand parents in the world after all, nothing in this life can break me. I'll see you when I get there.
I am writing it with lots of tears in my eyes because all of the memories are fresh for me. And now I am happy because I know my lola was happy too there at the heaven.
And thanks to social media the throwback memories because sometimes we forgot special occasion but when we open a social media we immediately remember it.
Sponsors of wondergirlwriter