The Near Protocol "Learn & Earn" campaign will run from December 3rd to January 2nd.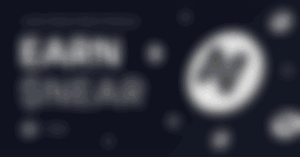 NEAR Protocol is a decentralized application platform designed to make apps usable on the web. The network runs on a Proof-of-Stake (PoS) consensus mechanism called Nightshade, which aims to offer scalability and stable fees. NEAR, the native utility token, is used to pay transactions fees, running validator nodes on the network and governance votes.
Before taking the quiz, make sure to learn about Near Protocol through the 5 lessons below. Even though I provide the answers, the whole purpose is to learn something new:
Make sure to have a CoinMarketCap account and a Binance account (KYC verified) as you will need a Binance user ID to complete the quiz. The tokens will be dropped into your newly created NEAR Wallet. 
Once you're all set, you can now take the quiz to which you will find the answers below:
Which one of the following is possible on NEAR?
All of the above

Which consensus mechanism is used in NEAR?
Proof of Stake

What social impact achievement has NEAR Protocol achieved?
Climate Neutral Product Label

What are the use cases for NEAR tokens?
All of the above

Which can you do with NEAR Official Wallet?
All of the above

Which of the following is NOT true about Nightshade sharding?
It allows NEAR transfers to be accessible on Ethereum

What is the main use case of Rainbow Bridge?
Connect the NEAR and Ethereum blockchains

Which of the following statements best describes Aurora?
Aurora is an EVM built on the NEAR Protocol and allows Ethereum developers to take advantage of NEAR's super-fast, low-cast, and infinitely scalable blockchain

Submit your NEAR account
Create a new account at https://wallet.near.org

Add Near Protocol to your public watchlist and paste the URL
(ex: coinmarketcap.com/watchlist/605f6a56c7173f644f765318)
Successful users will receive $10 worth of NEAR as a reward and 50 Diamonds additionally. Note that the rewards are limited and distributed randomly.
Thanks for reading.
Disclaimer: All information found on this article is for informational purposes only. I do not provide any personal investment advice so please make your own research before proceeding to any investment/trading actions.
---
Tip, like, follow and use my referral links below.
Exchanges:
Coinbase
Binance
KuCoin
Klever
OKEx
Huobi
Earn free crypto:
Presearch
Earnathon
Cake DeFi
Swash
Blogging:
Publish0x
Torum
read.cash
Carbon
Free faucets:
PipeFlare ($ZEC, $MATIC, $1FLR)
Global Hive ($ZEC)
Horizen Faucet ($ZEN)
Womplay ($EOS, $wBTC)
Hi Dollar ($HI)