IoTeX "Learn & Earn" Campaign will run from July 26th to August 08th.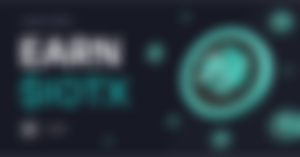 IoTeX's mission is to enable a borderless ecosystem where humans and machines can interact with guaranteed trust, free will, and privacy. They envision a future where users, not institutions, are in complete control of their devices and data. No intrusive ads or surveillance, just privacy and peace of mind. They call this vision the Internet of Trusted Things.
Before taking the quiz, make sure to learn about IoTeX through the 4 lessons below. Even though I provide the answers, the whole purpose is to learn something new:
Make sure to have a CoinMarketCap account and a Binance account (KYC verified) as you will need a Binance user ID to complete the quiz. The tokens will be dropped into the IoPay Wallet account you'll have to create later. 
Once you're all set, you can now take the quiz to which you will find the answers below.
What is the mission of IoTeX?
Building the connected world

What are the four core technology pillars of the IoTeX platform?
Blockchain, Decentralized Identity, Real World Data Oracles, Secure Hardware

What can be done with the IOTX token?
All of the above

As a result of IoTeX's Burn-Drop tokenomics, the total supply of the IOTX token is?
Deflationary over time

IoTeX envisions a future where users can own and control their devices, as well as the data/value they generate. What do we call our vision?
The Internet of Trusted Things

What are the first blockchain networks that IoTeX has built cross-chain bridges to?
Ethereum, Binance Smart Chain, Polygon

Complete all 3 required campaign steps at iotex.io/cmc and copy/paste the "CMC Earn Code".
Follow media channel, Join mailing list, Download IOPAY Wallet

After downloading the IoPay wallet (iopay.iotex.io), create/share your IoTeX address below to receive your rewards. (Note: cannot be an exchange address)
io.......................................

Add IoTeX to your public watchlist and paste the URL
(ex: coinmarketcap.com/watchlist/605f6a56c7173f644f765318)
If you successfully complete the quiz, you should receive 200 $IOTX tokens as a reward. Note that the rewards are limited so hurry up, first come first served! 
Thanks for reading.
Disclaimer: All information found on this article is for informational purposes only. I do not provide any personal investment advice so please make your own research before proceeding to any investment/trading actions.
---
Tip, like, follow and use my referral links below.
Exchanges:
Coinbase
Binance
KuCoin
Klever
OKEx
Earn free crypto:
Presearch
Earnathon
Coinchase
Blogging:
Publish0x
Torum
read.cash
Crypto faucets:
PipeFlare ($ZEC)
Global Hive ($ZEC)
Horizen Faucet ($ZEN)
Womplay ($EOS)