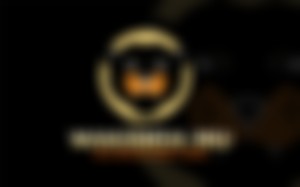 Memecoins or tokens has seemingly come to stay and influence greatly how investors look at value. Is value based on financial numbers or the size of an idea driven community. Whatever it is, let's find out
Wakanda Inu is a community meme project forged from the deep and warm consciousness of humanity. Wakanda Inu ($WKD), the digital meme token that represents the daily struggles and aspirations of the best aspects of what it means to be alive - truly alive as a community.
Before taking the quiz, make sure to learn about Memecoins and Wakanda Inu through the 4 lessons they offer. Even though I provide the answers, the whole purpose is to learn something new:
What is a Memecoin?

History of Memecoins

Types of Memecoins

Exploring Wakanda Inu
Earnathon was designed to facilitate global awareness, exposure and adoption of blockchain and cryptocurrency through its unique learn and earn educational model. Users are able to earn while they earn. I'm lovin' it! 
Sign up for an Earnathon account and head out to the Learn & Earn tab to start earning $WKD. Take the quiz to which you will find the answers below. The tokens will be dropped into your wallet that you can find under the Dashboard tab.
What is the maximum supply of Dogecoin?
Unlimited


Why are meme coins very volatile?
Social media hype or support and FOMO


Who create the Shiba Inu token?
Anon dev Ryoshi


How many BNB did Wakanda Inu token raise on its launch day?
1,334
If you successfully complete the quiz, you should receive 400,000 $WKD as a reward. The tokens will be distributed in your wallet once the campaign is over. You can earn an additional 1,000,000,000 $WKD by completing some extra tasks (mostly subscribing to their social medias).
As of July 2021, several big names in crypto have partnered with Earnathon and are soon to be listed for new "learn & earn" campaigns such as these one:
Bantu

Polygon

Polkastarter

Lead Wallet

Celo

Abit Network

Binance Smart Chain
Thanks for reading.
Disclaimer: All information found on this article is for informational purposes only. I do not provide any personal investment advice so please make your own research before proceeding to any investment/trading actions.
---
Tip, like, follow and use my referral links below.
Exchanges:
Coinbase
Binance
KuCoin
Klever
OKEx
Huobi
Earn free crypto:
Presearch
Earnathon
Cake DeFi
Swash
Blogging:
Publish0x
Torum
read.cash
Carbon
Free faucets:
PipeFlare ($ZEC, $MATIC, $1FLR)
Global Hive ($ZEC)
Horizen Faucet ($ZEN)
Womplay ($EOS, $wBTC)
Hi Dollar ($HI)