The Mars Ecosystem "Learn & Earn" campaign will run from October 29th to November 27th.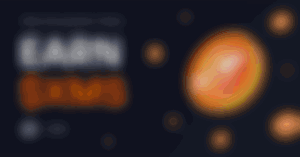 Mars Ecosystem is a new decentralized stablecoin paradigm, it integrates the creation and use of stablecoin into the same system. It consists of three parts: Mars Treasury, Mars Stablecoin and Mars DeFi protocols, which together form a positive feedback loop.The goal of Mars Ecosystem is to build the central bank and reserve currency of the DeFi world. Mars stablecoin is price-stable, capital-efficient, scalable and decentralized.
Before taking the quiz, make sure to learn about Mars Ecosystem through the 4 lessons below. Even though I provide the answers, the whole purpose is to learn something new:
Make sure to have a CoinMarketCap account and a Binance account (KYC verified) as you will need a Binance user ID to complete the quiz. The tokens will be dropped into your BEP-20 wallet. 
Once you're all set, you can now take the quiz to which you will find the answers below:
Where can you buy an XMS token? [Hint]
Mars Swap

Mars Ecosystem consists of three parts. Mars Treasury, Mars Stablecoin, and What is the last part? [Hint]
Mars DeFi protocol

Which tokens are deposited into mars treasury to mint USDM in the genesis launch? [Hint]
BUSD

On which network is the XMS Token traded? [Hint]
BSC

In which month is Mars Ecosystem selected as the MVBIII Monthly Star? [Hint]
September

How much percent of the revenue that Mars Ecosystem uses as reward XMS stakers in the form of BTC, BNB, ETH, CAKE via the XMS staking Pool? [Hint]
90%

What is your BEP-20 wallet address?
(ex:0xc123456...)

Have you connected your BEP-20 Wallet to Mars Ecosystem Dapp?
Yes, I have / I will

Add Mars Ecosystem to your public watchlist and paste the URL
(ex: coinmarketcap.com/watchlist/605f6a56c7173f644f765318)
Successful users will receive $5 worth of XMS as a reward and 50 Diamonds additionally. Note that the rewards are limited and distributed randomly.
Thanks for reading.
Disclaimer: All information found on this article is for informational purposes only. I do not provide any personal investment advice so please make your own research before proceeding to any investment/trading actions.
---
Tip, like, follow and use my referral links below.
Exchanges:
Coinbase
Binance
KuCoin
Klever
OKEx
Huobi
Earn free crypto:
Presearch
Earnathon
Blogging:
Publish0x
Torum
read.cash
Carbon
Minds
Crypto faucets:
PipeFlare ($ZEC, $MATIC, $1FLR)
Global Hive ($ZEC)
Horizen Faucet ($ZEN)
Womplay ($EOS, $wBTC)
Hi Dollar ($HI)