Release
Are you ill: a friend I never met in real life asked.
Am I? It depends on the definition. Let's be honest generally speaking we humans do not care about our fellows being in pain or sick especially not if it is "a never-ending story".
I spent an awful time in bed. It took me nearly two hours to turn around or stand up (on my own feet).
I can tell you that is annoying! An active mind finds it hard to deal with a body that refuses to cooperate.
Looking back I feel well, no I do not consider myself a sick person. I no longer lay on only one side. I ignore my painful back, and neck and the fact my arms and legs become numb.
I bought a chair but unfortunately, it is not comfortable.
My back and neck hurt which means it is not the promised relaxing chair it should be. I feel for the elderly who are dumped in chairs like mine and can't stand up and leave. The average bed is more comfortable than this chair.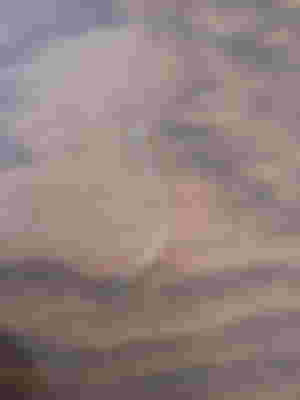 If it comes to beds ... Mine is not comfortable, it is a release to get out. The new mattress (Jysk) was already bad after the first night. I should have taken it back but that was impossible (a vacuum-bought mattress is not easy to fold up again).
Last night I had one of my worst night rests. Once I decided to get out I felt something spinning me. Needle? No, a piece of iron wire. No idea where that came from since I just changed the sheets and even turned the mattress. I wonder if a floatable mattress isn't a better investment. Not as expensive as a new mattress and with some luck I can even sleep and wake up relaxed. Something I never did in my entire life
The photo is taken by me.
18-09-2023