The morpher token is a cryptocurrency that powers the morpher trading platform. The problem that the token solves is simple. As a token powering a trading platform, it's utility is found in that it serves as the main currency for trading and settlement for all trades. Tradable assets on the platform include cryptocurrencies, fiat, commodities and stocks.
Why is using the token better than using any other asset?
1) Trades using the token are all done at near zero
2) There is infinite liquidity
Infinite liquidity is achieved by the use of the trading software. When you win a trade, the value of morpher tokens gained is minted and credited to your account and even you lose, the proportional asking amount is burned so there is no shortage of liquidity and inflation is controlled. When you place a trade, the counterparty is the software so all trades are instant as you don't have to match a trade with a counterparty. Also slippage is reduced.
3) Fractional trading
On the platform through the token you can buy parts of a whole share. For shares which cost A lot of money you can buy (or sell) a fraction of a share and benefit from price differences. Ofcourse you never own any of the assets that you trade.
4) Investing, trading, and speculating
On using the platform although it's not easily apparent, you can invest and hold for the long term or and you can trade at the same time using leverage meaning you can benefit twice from one trade.
5) 24/7 trading
Trading hours are flexible that for stocks you can benefit from premarket and after hour trading as well as being able to close and open trades even after the markets close so that you don't have to pay fees for holding a trade overnight. I think that's a plus for people like me who live in a time zone to the nyse.
How does the trading work? How do I make money?
Okay so alot of people are thinking that this whole thing is just a poor man's dream that lacks practicality. So I'll explain the technical aspect.
The idea behind morpher is that traditional trading is made to benefit the trading company through exorbitant trading fees and difficult trading conditions. Those who choose to trade with morpher will do it for the advantages I mentioned. So the idea is, because you realise the advantages of trading with morpher you would take your fiat currency and trade it for morpher tokens to carry out your trading and on finishing your trading you would then withdraw your profits in morpher tokens then exchange to the currency of your choice. So morpher tokens are utility tokens for trading.
When you trade using morpher tokens you are actually staking the tokens. I'll explain how.
Let's say you purchase 100 morpher tokens. You then proceed to buy stock A using the 100 tokens. Let's say stock A goes up buy 10% and you close the trade. Your token balance will go up by 10% meaning from 100 tokens after your trade you will have 110 tokens. The value of your profit is determined by the price of the morpher token (which at the time of my writing is about $0.03)The 10 extra tokens are minted and added to your account hence the use of the word staking. Ofcourse sometimes it means certain coins if changed to morpher tokens traded and converted back may not yield profit.
My Comments
I signed for a morpher token airdrop a few weeks ago. The airdrop was worth 500 tokens ($15USD). Because the platform is still in the testing phase, trading was by invite. I've been trading for the last day on the morpher platform
The platform is very simplistic and although not much help or instruction is given on how to navigate the platform it's fairly easy to get the jist of it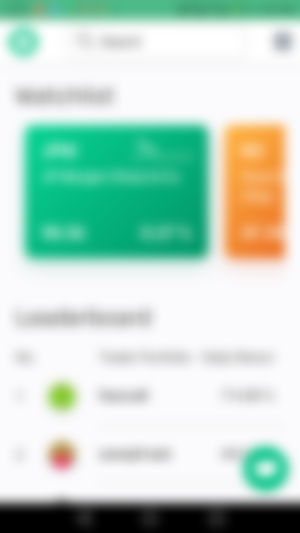 I tried to look for a separate spot trading function and a separate margin trading function fill I just decided to take the risk of placing a buy order. On doing that I noticed there was The option to buy at x1 leverage where you buy the asset and essentially can hold it if you wish as there are no trading fees or trade it. Also you can select leverage based on you risk aversion.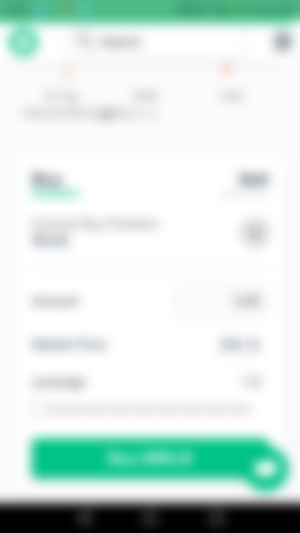 Trades can be leveraged up to x10
In my opinion I'm not so sure if day trading is best when using the platform. I wouldn't mind buying the coins for long term investing by buying and holding assets. It's essentially staking on my own terms in relation to how long I stake for and what profit I take from staking.
Well, that's all for this review I hope this was good edutainment.
Till next time
Victor
Signing out