The Farming Season is Here!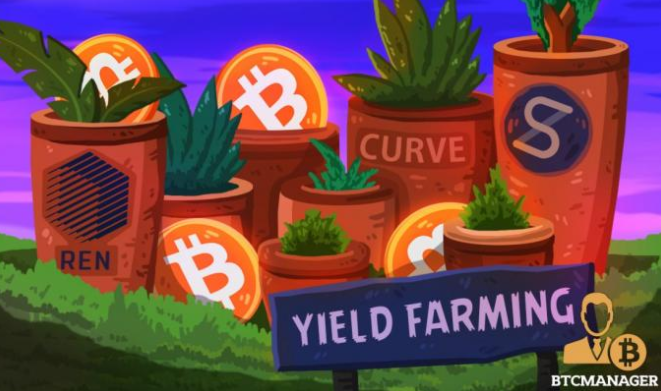 The farming season is upon us and I'm not talking about Agriculture. I'm referring to the now popular crypto trend commonly known as "Yield farming" or "Liquidity mining" in the DeFi space. This has caused a surge in the number of coins introduced in the last couple of days, a whole bunch of them not differing from each other but making more than 20x gains in just under a week, reminiscent of the 2017 ICO era.
This is part of what has driven up transactions on the Ethereum blockchain causing a huge spike in transaction fees as a large number of people scamper to get in early into these platforms, putting in millions of dollars in order to make insane gains before they go burst. Anyway, what actually is yield farming?
Yield Farming
Yield farming or liquidity mining allows holders of certain cryptocurrencies to generate rewards by locking up their coins instead of just leaving them idle.
Users (Liquidity providers) typically add their funds to a liquidity pool (smart contract) and receive rewards for locking up their funds in such pools. These rewards may be fees generated by that particular platform and shared to the liquidity providers (LP) or it may be some different (Governance) tokens altogether, allowing holders to partake in governing such platforms. Returns are usually calculated at an annual rate
These tokens may also be put into some other liquidity pool, earning some more tokens and so on. Funds in this liquidity pools typically power platforms that allow anyone to lend, borrow or trade tokens. The yield farming trend was popularised after Compound Finance introduced their Governance token (COMP) back in June.
Some Yield Farming Protocols
1. Yearn.Finance
Platform that aggregates lending protocols, providing lenders with the optimum returns on their funds. The platform's token YFI currently trades at $32,000 within just a month of its launch.
2. Balancer
This is an automated market maker that allows users to exchange tokens in a decentralised manner without the need for orders books. Liquidity is provided by liquidity providers who earn BAL tokens for their troubles
3. Others
There have been an increase in the number of projects which are essentially a clone of Yearn.Finance. I mean in the past week we have seen Sushi, Cowboy.Finance, Yam.Finance v2, Spaghetti and so much more.
One thing to note is that Yield farming is mostly profitable for whales and advanced users as the transaction fees alone could take a chunk of your capital if you are a normal crypto user.
Another thing is that most of the smart contract for these new platforms are not audited, there is the risk of a bug causing loss of users fund like what happened in Yam.Finance v1, and a lot of these projects are clearly a joke, they do not have clear cut idea of how it works so tread carefully!