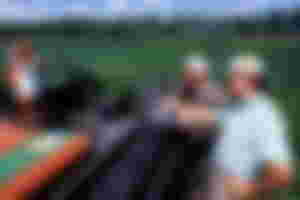 We all know that the Philippines is an agricultural country and agriculture is the backbone of our country. Agriculture is very important to us because it gives us our necessities for our everyday living and as we lived in the 21st century we all know that everything around us has changed, everything that surrounds us has something to do with technology that people can't live without. For communication, we use a cellphone, for cooking we use a rice cooker, everything we do in our lives there is something involved with technology but why is it that still, in our country only a few to none use technology for our agriculture?
As an Agricultural and Biosystems Engineering student, I think that technology is necessary to use in agriculture for it will improve the quality of the products, increase the production, and maybe through mechanization and applying computer applications. It is not bad to use the same traditional methods in agriculture but we need to be competent and improve as other countries did. One of the solutions that we may apply is by using computer applications in solving agricultural problems.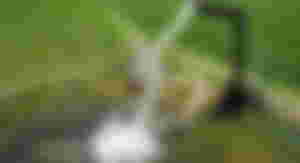 One of the issues we face, I suppose, is the problem with our irrigation system. A significant component of the agricultural system is irrigation. It increases the productivity of the land by providing crops with adequate water to increase yield and maintain output stability, even under severe weather conditions. Problems involved in irrigation system are; the underestimation of the water requirements for the sector. Information on peak water needs should be at the top of the list before even thinking of designing an irrigation system. Based on the assumed cropping intensity, the peak water requirement should be the key consideration in constructing an irrigation system to determine the scale, power, and necessary canal capacity. To underestimate water losses, the distribution of water facilities must be defined so that if the water flow is at least or below maximum water supply levels, there would be little difference. It is supposed that irrigation systems are long-term solutions. To be practical, the assumptions should consider current and potential needs as well as other considerations, such as the elevation of the areas to be irrigated, the availability of alternative irrigation uses, and the distribution losses that should be taken into account when estimating the optimum usage of the irrigation system.
It can be extremely complex to apply computer applications to our irrigation systems, including mainframe computers for near-instant analysis of dynamic flow situations in large channels or their actual control, but if we mastered the use of computer applications in our irrigation, it can help us accurately evaluate facts. As a calculator, computer programs can be used, including, for example, the calculation of the consumption of water for a variety of crops and crop mixes, and climatic conditions. With appropriate software, may be used for economic optimization exercises, covering a range of agricultural and irrigation options and inputs as well as market conditions.