1. Communication
I would like to share with you an interesting incident that happened to me at my previous workplace. Frankly, this was an event that both made me think and happy.
At that time I was working as a private security guard. It was the evening of my shift. We were chatting with my friends because there was no workload. At that moment a cat caught my eye. He was walking around the automatic door. The winter season was quite cold. I thought he might have been cold. I opened the door for him to come in. This time he started going back and forth in front of the search booth. My other friends were in the middle of a deep conversation. And the Cat was trying to communicate with me. I started talking to him. I asked questions like "What do you want to say?" In fact, I always talk to animals as if they were humans. I pay attention to their actions and reactions. Somehow I believe you understand me and I try to understand them. I tried to communicate with that cat like that. What did he want to tell me?
Then he started walking left and right in front of the blood search booth. "What is here? What do you want!" I was asking questions. Then I realized the reason. I saw a large cat food in the cabin. I was so surprised that I can't tell. Our smart cat knew it was cat food and asked me to give her food.
I'm not very good at cats that I want to tell you about. Moreover, I am a little allergic to cats ☺️ I feel like a cold in a house where the cat is fed. But of course that doesn't mean I don't like cats. Actually, we've gotten much better lately.
Another thing I experience with cats is when I quit my job. The recent events in my job impressed me so much that I realized that I didn't want to be there anymore. However, it was very difficult for me to resign due to my loan debt. And I couldn't find another job on the tape. I analyzed both situations that made me choose between staying there or leaving. It felt light and beautiful, even though it was hard to get going. On the other hand, staying was heavy.
Then I suddenly quit and left everything behind to find a job that suits my life purpose. Still, it was sad. It was much more sad to leave my dear friends and upset them. Before my eyes, my favorite friend was crying "Don't go".
That day my last shift was over and I took the shuttle bus to return home. We left the shuttle bus with two friends. We were talking about the situation. Although I looked sad from the outside, I was. While I was talking to my friends, a cat came and started rubbing on my legs. There was a feeling that he was trying to support me. I have come to believe that animals support people in their difficult times.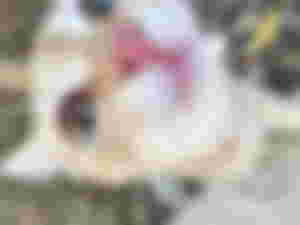 I had a hard time financially this year. For the last two years, I have been working on my financial bottlenecks, at the same time trying to do the things I need to do for this without rest. I am working on this subject in the triangle of wish, intention and action. Although I am not getting the results I want, it is hopeful to see the small results and reap the fruits of my efforts. Anyway, let's go back to our topic.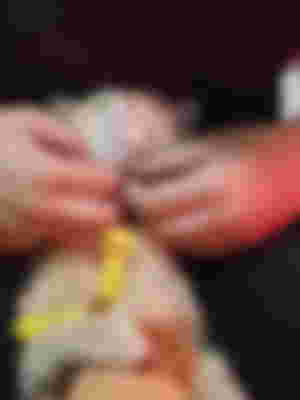 I went to the sea several times in the summer. I traveled as much as possible. This summer has been better for me than the previous summer. One night towards the end of the summer, the sound of a kitten was heard. He was constantly crashing. I thought it was because he was looking for his mother. Although the weather started to cool a little, it was not cold. I thought it couldn't be cold inside. Although I went out and looked, I could not see where he was.
How many more nights continued like this. Then one day my great niece heard a cat noise throughout the day and found it. She gave him milk. The cat, whose tail was trembling in milk, recovered a little and started following my niece. He would come when his stomach was hungry, then he would go. My nephew bought cat food for him and now he started feeding the cat with food. When he was full and used to us, he became inseparable. One day two children were trying to get the cat that got used to us, but the cat was running. One of the boys said the cat was ours. If it were, the cat wouldn't run away from them. I said they were not. Hu times started singing a friend of mine. Because my dad doesn't like cats very much, "Buy it if you can." I said. Of course the cat did not want to go to them.
Anyway, as we fed, our cat started growing and growing. My nephews also named it. My nephews called it "Kavun" because it was yellow. Now we started calling it "Kavun". Both Kavun and us Kavun are very used to each other. Before I could even open my eyes in the morning, he was trying to bite me by getting around my feet. It inevitably made me laugh and brought joy to the house. Cuddling my front paws and trying to bite my leg really made me laugh.
Later, my nephews wanted to take Melon to their home. We bought it with my uncle. It has grown considerably now. They bought him a collar with a bell at the end.
As I understand it, animals are smarter and smarter than we think. They communicate with us somehow. If we pay attention and want to understand, we can somehow understand them. I'm not very good at this yet, but it is possible that we can mentally understand what they want to tell us. Sometimes it's an emotion, sometimes it's a thought, sometimes we understand its behavior. But they are in contact with us.