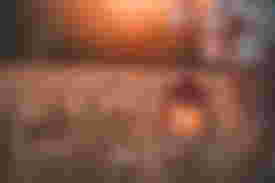 Before you start talking, you need to know a little bit …… in technical terms, to capture a moment or a moment through something - that's the definition of simple photography. Photos is a Greek word - which means Light and Graphos - which means Drawing means drawing… ..then Photography means drawing with light….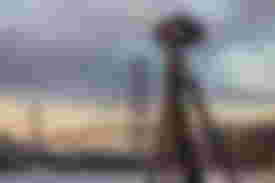 Now if you want to take photographs - that is, if you want to do photography, then first of all you have to have in your head - "Why should I do photography?"… "What kind of photography will I do?". "
When the first photography was started, a pin was inserted into a black box and the light that came through it was reflected on a light sensitive paper and a black and white photograph was taken - the name of that ancient camera was "PINHOLE". From then on, one thing went through everyone - "CAPTURE THE MOMENTS" - then there was no Canon… there was no Nikon…. There was no such feature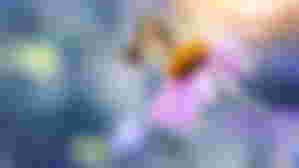 Remember the camera is only a medium… ..you will take a photo with your eyes…. Using your thinking power - the camera will not take a photo for you - click you are doing… ..the camera lens is a medium in front of your eyes here The light will come and fall on the sensor of the camera - there will be a chemical reaction - or there will be an electrical algorithm (in the case of digital cameras) - then maybe it will be stored in the film - or on the memory card. - But before this process - but you have painted with your own eyes - in your mind - the photo that you want to take… .This is photography !!!!
Millions of years ago today, an artist painted a cave with water mixed with water and the blood of a prey animal in a dark cave in the light of a torch fire. There was no film - there was no memory card - but he just got it - that memory - that moment on the wall of the cave to witness yesterday in the pages of history.
Now think about it - start photography - or maybe you've been doing photography for a long time…. Won an award - won an exhibition - but have you been able to take a photo that will be a witness of tomorrow? দেখে a thousand years from now Imagine today's world?
That's why I say - don't worry about the brand of the camera. If you want to get started - then buy a camera in a fairly good range. For Rs. These are good enough cameras - you can take photos with these cameras after laughing for at least two years… ..then you will find out when you discover yourself - yes or no - this is my type of photography… - Then upgrade a good camera
And last but not least - don't decide at the outset what kind of photography you will be doing. Will you take landscape… Street photography or model photography… Will you take the helm of photo journalism or will you do commercial wedding photography? - Please don't think about this before you buy a camera (I mean straight before you start photography) - Start first - Keep picking up what feels good so Dogs… .From a friend's ridiculous pose to a farmer's
Thank' All.