Hello and welcome to the first article of my new article series where I will present to you some Skillshare classes that I found interesting and you might want to check out if you are into the topic.
If you don't know about Skillshare, you can read my article about it here, but in short, its an online platform with thousands of classes on various topics like Entrepreneurship, marketing, blockchain, graphic design, video editing, crypto, animation, music production, NFTs, photography, lifestyle, hobbies, and many more.
Anyone can have full access to all these classes with just a small monthly membership. It's like Netflix, but for education!
Skillshare offers a free month trial period to check the platform and you have the opportunity to not only attend this class for free but also any other class you may interesting in.
Ok, now that we cover the basics, let's start with the presentation.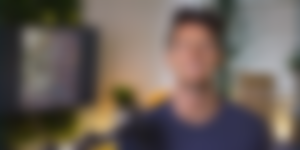 This class is made by Benji Wilson. He is a creative entrepreneur from Australia with 4 cats! Ok, the last info may not be very relative to his classes, but I find it interesting and I thought to mention it. LOL
This class is about how art is changing in the modern world! Most specifically, Benji teaches about NFTs (Non-Fungible Tokens) and how we can all register our own art in an open marketplace and protect our rights as original artists.
Here is a sample of the names of some lessons that someone can find in the class.
What Is An NFT?

Creating Your Token

Minting Your Artwork

Different Blockchains To Mint NFTs On
Benji actually guiding us to create our first NFTs inside his class!
The duration of the class is 35 min and includes 10 lessons. From what I see at the moment that I write, 430 students are watching this specific class and Benji has 3.036 students in total! Awesome!
As I mentioned at the start of this article, Skillshare offers a free month trial period and you can sign up by clicking on the 'Get your one free month on Skillshare!' phrase below! This way you can attend any Skillshare class and on any topic that you may want.
Get your one free month on Skillshare!
By the way, I would like to let you know that I am also a teacher and affiliate of Skillshare, and if you sign up via my link to Skillshare, Skillshare will reward me for that. Thank you very much for that. If you would like to learn more about that, feel free to read my article about affiliate marketing.
That's all for this article my friend, if you would like to read more from me, besides here in Read (and also in Noise) you can check out my newsletter, where I write about my journey in the make money online world. What I like, what I do, what I think, etc.
Check it out here if you want. Also, if you liked my content, please remember to subscribe.
Thanks a lot for reading, I wish you have a really great day!
The NO BS Man