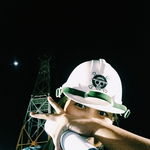 It's late at night on the 7th day of March and I'm tired laying in my bed as I write this article. I want to share with you my frustration for today and this is probably gonna be a rant.
As I went back into our place from work, something bothered me as I entered our gate. The bad odor welcomed me. This bad odor comes from the rat's droppings. Yes, our place have rats, small and big. I really wanted to rent some other place but it's just too expensive so I got no choice. When I entered the room, the bad odor is present as well. There are droppings on my cousin's bed. I almost puke with the bad smell inside our room. I don't even want to imagine it. Yikes!
A assumed that the visitor of ours went to where our plates were placed so I decided to clean the area including our utensils. I washed them with dishwashing soap and then put them in hot water for a few minutes, after I dried them, I put them to out utensil holder with cover. It is really frustrating because it consumed my time, instead of studying, I spent most of my time cleaning.
And I guess that's all for today. I really don't have much to say in this piece. I think that the lesson in this article is to have your place neat and tidy to avoid unwanted visitors. This way, you can also avoid developing diseases in your living space.
---
Here's to my one & only sponsor.😊
Thank you for reading! 😊
With Love,
The Author
Lead Image from Unsplash.com