Goodbye February, Hello March!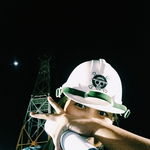 As we bid goodbye to the love month, may we all never forget to spread love and kindness no matter what month there is and as we venture into March, may we all bring us the courage that the previous month have taught us through different experiences.
February has been a challenging month for me, juggling with work-life balance and trying to become more active on read cash pretty sums up the challenges I faced. It was not easy for me most especially if you are battling your mind as well. As a child, I was so dependent on what my parents would like or want me to do or what not to do, and when I grow up, I always depend on the educational system and thought that it would lead my life into something meaningful. Now that I'm out here living on my own, away from my parents and is already done college, I found myself on a dead end or maybe a wild jungle with no roads to follow with just a destination in mind. Now, in this case, my tricky mind comes to play, it keeps asking these things like, is this all that I got? is this where it all ends? and so on and so forth. And I realized that maybe I am like this because I have always been so dependent to what others would say on the things that I should do and maybe the reason I always struggle with anxiety and depression because I got no one to tell me that I'm doing the right or following the right path, no one to tell me that this is the way. I guess that's pretty messed up for me because no one will ever tell me the questions I need answers with, it is only for me to find out while living this life without undo buttons so, if I'm doing it wrong then I guess I just have to deal with the consequences later on. It's funny because while I was writing this, I've been playing music in background and the song playing right now is With A Smile by Eraserheads which is somehow an inspiring song for those who are lost and sad like me. Here's a link:
Back to what I was saying, February challenged my mind again and I'm glad that as i marched into March, I am slowly recovering and I hope it will continue to get better. You see, the world is focused on the current war between Russia and Ukraine but we must also know that there are those who were also battling on their own mind while fighting for their country and I honestly just wish well for them, I hope and pray that everything in the world will soon get better and see a better day as this new month starts.
NEW MONTH, NEW GOALS TO ACHIEVE!
As this new month begins, I want to set goals for myself for I have been inspired to do so while reading other author's article regarding their goals they set last February and achieved it as the month ended. For me, I would like to challenge myself with this goal so here it is:
Post ARTICLES on read cash every day. (31 days for March means 31 articles to make and publish)

Lose at least 4 kgs. ( 1 kg per week target with proper diet and exercise)

Minimize being depressed even at small things.

Control emotions effectively.

Earn 50 Subscribers on read cash.

Be more optimistic and happy.
March on the other hand is my birthmonth, and as you can see on my previous statements, all I want is for everything in the world to be better from my own self battles to the battles that the world is facing and everything in between. It has been a challenging first two months of the year like all the previous years did but I know with strong faith and love and kindness with one another, we can all get through this even stronger than before.
.......
Thanks for reading!
With Love,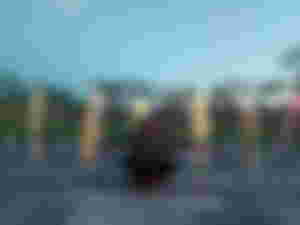 The Author