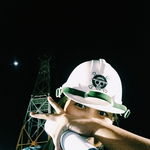 Have you read the news articles recently? How about the hashtag #LetTheEarthBreathe, did you came across about it? Well, for those who wasn't able to read the news, scientists around the world have been arrested due to their protest for climate change awareness and the need to let people know the effects of continuous abused we make on our planet Earth.
For a more detailed article about the said news, here's a link:
https://www.google.com/amp/s/www.12news.com/amp/article/weather/nasa-scientist-arrested-climate-change-protest/75-0ed2eacb-322c-4d38-a676-475f10a2ebba
You see, as scientists put their lives on the line and starts civil disobedience just for us to become more aware of what's really happening on our planet is something so seriously alarming that we should not take lightly. Scientists have said that we only have 4-5 years left to help Earth before it's too late to do anything. Isn't it sad and alarming at the same time?
Imagine your home being damaged and you know it's gonna be gone for 4-5 years and you just neglected all the signs because you thought it's not really gonna happen but it did and it's too late, your home is gone forever and you've got no other home to live. Now, can you imagine that? You might say it's okay because you're just gonna live on the streets or your friend's home, but what if the streets won't even exist too, your friend's home is gone too, will that be okay? Of course not! Nothing is okay with losing your home, and what about the entire planet? We might not be able to see the effects right away of the things we do to cause damage in our planet, but it's real, it's happening, just like cancer cells slowly killing a person. But just like any other health issues, we can cure any diseases especially if we treat it early and the disease haven't spread fully yet.
So how can we help Earth heal again? Here are some tips we can apply in our day to day lives:
Use ecobags instead of relying on plastic bags while having your groceries. Bring your own ecobags if you already have one anywhere you go so don't have to buy new one.

Practice the 3 R's. Reduce, Reuse, Recycle. By reducing, cut off the number of things you throw away to reduce wastes that fills landfill. By reducing means you have to reuse the things you buy for example, the ice cream plastic container you buy can still be used as food containers after you eat the ice cream. And lastly, recycle. An example of recycling is the use of plastic bottles. We can recycle it by making it as flower pots. So, remember the 3R's always.

Conserve water and energy. By conserving our natural resources such as water and energy, we can help the Earth heal. Conserving water results to less water runoff and wastewater that will be in our oceans. Also, conserving energy can be simply done by switching our lights off if we're not using it and unplug wires if not being used. By simply doing this, we help lessen carbon emission and other harmful greenhouse gases.

Delete unimportant emails. This is news to me because I admit I'm one of those who don't delete emails right away eventhough I know it's nothing important. If you haven't know this, you might as well start deleting those unwanted emails now. By doing this, we can help conserve energy and thus lessen carbon emissions. If you're wondering how does deleting emails help the Earth, it's because our emails need energy for its data to be stored. 1 GB of data needs around 32 kWh for it to be stored as per google. So if deleting emails means that sums up to 1GB data means less 32kWh, and less carbon emission.

Volunteer in community services. If your community organizes volunteer works such as tree planting and/or coastal clean up, don't hesitate to join. You might say it's for nothing but I assure that it helps the Earth heal little by little. One simple action such as planting a tree and maintain it til it grows can put amazing effects to our planet in the future.

Avoid illegal activities against our nature such as illegal loggings, fishing using illegal ways or even throwing your garbage on the sidewalk. If you cut a tree, make sure you plant another in replacement to what you cut, use the proper ways of fishing and always throw your garbage properly in the trash bin while practicing segregation.
These 6 Simple Tips I have made to help heal the Earth are just few of the many things you can find in any platform if you search it. I hope everyone that can read this article might start doing the same things that I wrote.
Today I deleted almost a hundred unwanted emails. It may sound nothing but it surely is a great step towards a healing Earth.
Please everyone, let's practice helping our dear Earth in recovering because it will also be us that suffers when the Earth dies. Our resources are finite and we should conserve it while we still have the time.
Can't you see? The Earth is dying slowly and so are we. If you haven't notice yet, destructive typhoons that causes flooding and landslides occurs in any part of the world such us here in our country, the Philippines. It caused the lose of many lives in the affected areas during the typhoons such as Agaton, Odette and Yolanda. Some people might not feel anything but there are people who suffers on the other end. So I hope, and I beg of you who read this, let's practice helping the Earth heal. Let's help in one small step at a time because one small step will lead into a bigger step when each and everyone do it.
I hope you read until the end.
Let's help the Earth breathe.
If you have no any idea what are the effects of the climate change, here are the photos taken during the typhoon Agaton in the Philippines so the next time you decide to use plastics or not delete emails or cut trees at your own will, you may think twice.
1. Landslide in Baybay,Leyte, Philippines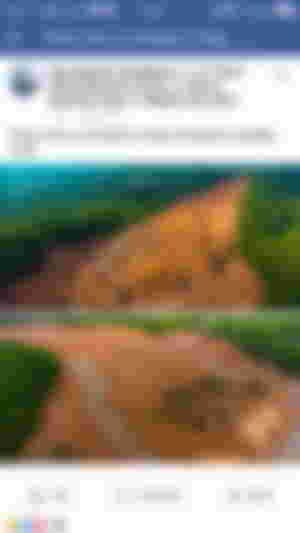 https://m.facebook.com/story.php?story_fbid=5135073343218447&id=100001474953963&m_entstream_source=timeline&ref=bookmarks
2. Landslide in Abuyog, Leyte, Philippines
https://m.facebook.com/story.php?story_fbid=5135073343218447&id=100001474953963&m_entstream_source=timeline&ref=bookmarks
3. Flooding in Leyte Philippines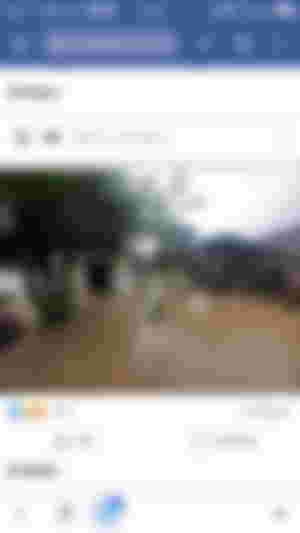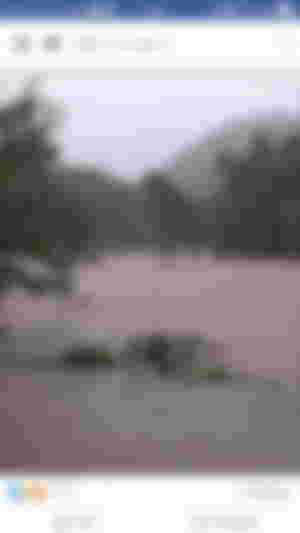 4. Victims of Landslide
https://m.facebook.com/story.php?story_fbid=885858528892809&id=100024060095074&m_entstream_source=timeline&ref=bookmarks
The above posted photos and links are just a glimpse of what's really happening in our planet. There are many more tragedies happening around the world, we just need to open our eyes and see. Earth is dying and so are we. So let's help each other by simply helping the Earth, after all, there's no planet B.
---
I hope this article finds you well. And I hope you learn something from this.
Thank you for reading!😊
---
Thank you to my sponsors!
#LetsHelpEarthBreathe #LetEarthBreathe
With Love,
The Author
Disclaimer: All the photos used are not mine. I only got it from facebook whose original owners experienced the tragedy in actual.
"Let's pray for a better Earth. Let's pray for a better future. Let's pray for those who lost their lives. Let's pray for those who are left behind."