Nothing To Something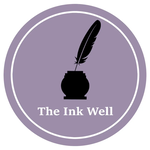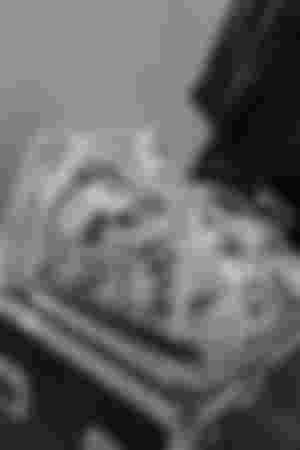 "We don't have any available positions."
That's like the anthem I hear everywhere I go looking for a job. Why does life in this country have to be so hard? Nothing can ever come easily in this country. you have to hustle and struggle so much.
My story is no better. My name is Oluebube Ikeazor and I have a little sister Adaeze. Hardship upon hardship is what I had to go through. After writing JAMB for three years, I finally gained admission to study engineering. My mother sold all her wrappers to see me through school. Engineering, a course of five years, I spent eight years in the university because of the strike. I graduated with a first-class degree and after everything now, there is no job to show for it.
There is no kind of job I've not done. Even menial jobs, you mention. I've worked as a vulcanizer, restaurant attendant, and bricklayer, I even dig suck aways just to survive. The only family land we had, we had to sell because, after my father's death, a different club of his came and claimed that he owed them money and if the money was not paid, it might lead to the death of a family member.
There was nothing like three square meals in my house. Even a single meal was very hard to come by. Early in the morning, my mother and I would wake up and gather firewood and set a fireplace. We would gather leaves and put them in the pot and boil it so passers-by would think we were also cooking.
That was the pattern of my life until I was invited to a party by a well-known chief of my town. Chief Emenike. Who would not know chief Emenike, the richest man in the whole community? I happened to stumble upon him one day on my way to the market and I helped him fix his car because it was having problems. After doing so, the chief invited me to his party. At 7:00 pm, I got to the venue along with my little sister and upon entry, we saw some couples of people surrounding us including Chief Emenike himself.
"Brother what might have happened here? Why do we have people disappearing one after the other? Jesus Christ. this place must be dangerous let's get out of here. Even the chief has disappeared". This must be some sort of nightmare that we must wake up from.
While trying to find our way through the dark area to get away from this brewing trouble, we stumbled upon something hard and fell on the floor. Wondered what it is as our hearts were on top of our mouths thinking that we are going to disappear just like others. I put on my phone touch light to check what we might have fallen upon. On putting on the touch light, we found a huge amount of hard currency in a large black bag. Must this be a blessing or a trick?
I echoed with a lower voice,
"Adaeze, look at these hard currencies. I am sure the people here disappeared just because of this money".
Adaeze replied to his brother,
" Brother Ebube, let us carry this money and go. This is the answer to all our prayers. we need this money brother"
I replied to my younger sister,
"We cannot take the money, I am sure these people are dangerous and we do not want to have anything to do with them because I am sure if we carry this money, they will surely find us"
Adaeze said again,
"But brother, remember all the bills we have to pay. Mama's drug for her cancer. it will be so stupid to let go of everything we have at our fingertips. And besides, if we don't carry this money now, someone else will take it. If anything happens to mama, will you be able to live with it, knowing that you could have done something to stop it?"
While debating on what to do, we heard the chief's voice from the background,
Take it. It's yours and no harm would come to you. Take it and solve all your immediate problems.
It was as if we should enter the ground as we heard the chief voice, but I had to reply to him,
But what happened to everyone here? Why do they as well as yourself disappear?
Chief replied to us,
It's a trick to make your family rich. We only left the place in a way that the two of you would think we have disappeared. So, the money is yours. Don't come to my house to thank me, but take the money….
Thanks a lot, chief…we both echoed.
Immediately, the voice vanished.
Adaeze surely knew what buttons to press and she pressed them well. She knew that I could do practically everything to keep Mama alive. She had a good point and so we took the money and we immediately went home. After counting the money, we realized it was one million dollars. That is so much money if converted and it can be used to pay all our debts.
Does hard work pay?.... I ask myself this question. for so many years I have hustled and struggled but all to no avail. it was as if nothing was going the way I planned it in my life. After all the years of struggle, all it took was for me to go to a party and stumble on a large amount which changed my life for the better. This is all thanks to the chief.