Hi, I want to announce something.
There is a app called "BITPLAZA" which is a shopping app where you can pay with Bitcoin (BTC)
Here's the link for the app:
For Android Users:
https://play.google.com/store/apps/details?id=com.Bitplaza.android&hl=en_US
For Apple Users:
https://itunes.apple.com/us/app/bitplaza-spend-bitcoin/id1438228771?ls=1&mt=8
Bitplaza is a online shopping Marketplace where you can buy all electronic items including Cameras, Laptops, Smart Watches, Airpods, Speakers, Smart Phones and many more . They accept Bitcoin (BTC) as a payment method but recently they announced on twitter that they want to add another Cryptocurrency on their platform.
Bitplaza start a poll in which they are asking people to vote the Cryptocurrency they want us to add on the platform
$BCH- Bitcoin Cash
$DOGE - Doge Coin
$LTC - Litecoin
$ETH - Ethereum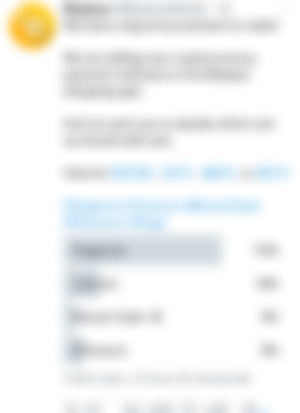 Here's the link of the tweet:
https://twitter.com/BitplazaMobile/status/1443589814683516935?s=19
I want you all to click the link and vote the real Bitcoin which is $BCH.