Be a mother or be a wife, a life challenge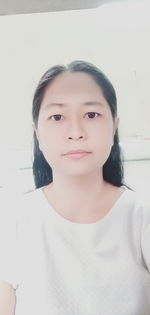 Being in the middle is always the hardest part of life especially when both of them have a great part of your life and you love.
As a parent the only thing that we wanted for our children is to have a better future, we send them to school, feed them, sheltered them, and buy them clothes. As long as we could and what we could give to our children we never hesitate. But sometimes we are not ready for the thing that might happen along the way. They grow fast, they slowly make their world, have friends and enjoy life in the outside world. We are not their priority anymore, they just come home to be seen then in a minute they're out again. Sometimes I thought, am I a bad mother?
My teenage son left our home, it's been 3 days now, he made a mistake and it was the last warning and we reacted harshly. He knows that he's wrong and he never listens to us. We know that he is doing good in school but it doesn't mean that he can disobey us. From the very beginning, we told him that we wanted him to focus on his studies and that we don't want him to lie and be involved in girls, but he did it and make it up to the top of our patience. Those this mean we are tough parents? we only wanted him to have a good life not to destroy his future.
The hardest part for me now is how to balance my being a mother to my son and a wife to my husband. We mothers always have a soft heart for our children no matter what happened. I know not all father is tough on their children but my husband seems that all that he expected for my son are gone and even the trust is already broken.
Since my son left the house, my husband warned me not to contact or follow my son, he told me to let him be, that's what he wanted. But as a mother I could not resist looking for him, I hide it from my husband and ask all his friends in school where he is staying. When I saw my son I wanted to cry but I wanted to show him that I am not in favor of his doing. I explain the pain that he caused us and he was wrong. I wanted to hear his side and he was sorry for what happened. He wanted to let him be for a while, he wanted to experience life on his own. I felt sad but I don't want to force him, (baka mas lalo pa siyang lumayo) I told him that this phase of our lives is not for long I still wanted him to come home. He told me that he would finish his studies no matter what and he would work to finance his studies.
I told him that it's not that easy, but I can see in his eyes that he is decided. I only hope and pray that God will guide him in whatever things he does. I still trust him and as long as I know that he is doing fine I'm happy also.