Sigbin: Mythical Creatures In The Philippines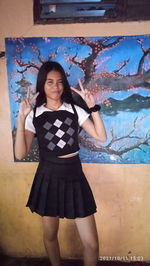 Good Day my read.cash family. Happy Sunday to everyone🥰.
I've been inactive here for almost 1 month, I am sorry because I'm very busy at school. Right now I am still completing my lacking activities because this coming June 29 I will be attending my moving-up finally I will become a Grade 10 completer.
To my sponsor @MommySwag , who never left me no matter what happens many many thanks for your trust and support.
Well my topic today is about the Sigbins. Do you believe in Sigbins? Has anyone here seen or encountered a real Sigbin? Maybe if in the future and if this is true and it happens that I will encounter one honestly I don't know what to do. This is one of the stories featured in the TV program "Kapuso Mo Jessica Soho" I think if I remember correctly it was aired 3 weeks already. While we were watching I thought of making an article out of it. Just finished this article today because I've got a free time and instead of resting a bit I try to finished this and luckily I did it. So, allow me to start😃.
The Sigbin or Sigben is one of the many mythical creatures here in the Philippine Mythology, it is said to come out at night to suck the blood of their victims from their shadows (is it scary?) Sigbin is said to emit a nauseating odor, that it walk backwards with its head lowered between its hind legs and to have the ability to become invisible to other creatures especially to humans. It resembles a hornless goat but has a very large ears which can clap like a pair of hands and a long, flexible tail that can be used as a whip.
Although descriptions of this demonic creature vary because of its ability to shape-shift, it is often described as being a doglike creature with long black legs similar to a rabbit or kangaroo; as having the body of a crow but with a grasshopper legs or as a giant bat with sharp teeth and long floppy ears as I mentioned earlier. This is the other description of this nocturnal demon.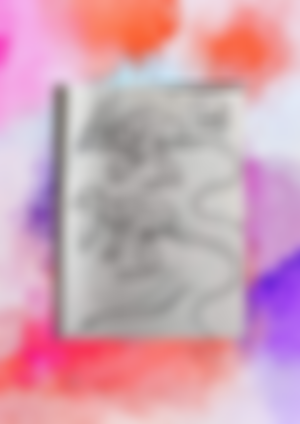 Well according to the program the myth is very popularly known in Visayas Islands and Mindanao especially in rural and mountainous areas. There are also beliefs that Sigbin brings luck to someone who owns it, if you will make it a pet there was a rumour circling around that it will make you rich (maybe rich people has own one sigbin hehehe). The families who own Sigbin is called Sigbinan, so once you owned one luck will be with you whether it comes to money or love. On the other hand Sigbin can cause illness and can kill with their bite or by the smell of their flatulence. The people who owned Sigbins keep inside a jar made of clay so that it will cause harm and only provide luckiness. It is also said that Sigbins eat charcoal that is why their skin is very dark as a charcoal (hmmmm, do you think its true?)
Good question I have the perfect answer to it, my grandmother told me that you have to apply a special herbal rub on the wound for it to be cured. Specifically the one from the albularyo. There is a speculation that the legend may be based on sightings of an actual animal species that is rarely to be seen. Based on the description of the Sigbin in popular literature, the animal creature might be related to the kangaroo. There is a recent discovery in the island of Borneo a cat-fox, a potential new species of carnivore described as having hind legs that are longer than its front legs. It has been postulated that reported sightings of Sigbin may actually be sightings of a member or relative of the cat-fox species. Still no one has confirmed it so the legend remains a mystery to all of us.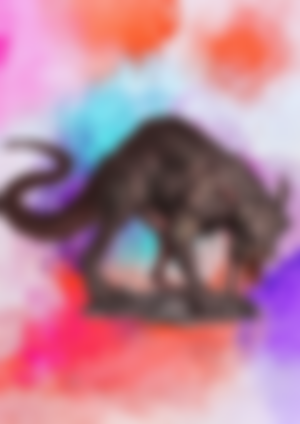 AUTHOR'S CONCLUSION
Whether this is true or not we will still make way for the betterment and comfort of our lives. Our lives still depend on us.
AUTHOR'S MESSAGE
Thank you for stopping by and take time to read my article hope you like it. I will send my online hugs and kisses to all of the people who supported me. Also to my sponsor, likers, readers, commentors, upvoter and to Random Rewarder thank you so much. I am very greatful that you've given your trust to me. Keep safe everyone and Have a Blessed Sunday🥰.
As always,
susanavel2005
June 11, 2022
Article #47 (1st of June)
Lead image and other images are from Google and edited by me in the Canva App
Sponsors of susanavel2005