Shopee Live (My New Fun Find)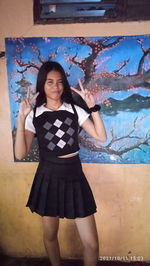 Hello my read.cash friend welcome back to my new and fresh article coming from my brainless brain😀. Anyways today's article I'm gonna share to you guys my new fun find it's SHOPEE LIVE.
But before I officially start the article let me just thank my sponsor for being so kind and stayed by my side @MommySwag and @MaritessNgBuhayMo thank you thank you so much🥰.
While I was writing this article of mine it suddenly rains heavily, I would love to sleep coz the weather is cold but I resisted it. I made a goal to publish at least one article before I got busy when I started to go to school. Instead of sleeping I just eat "lugaw" or rice porridge and put some chocolate powder and milk, this is the comfort food of the Philippines.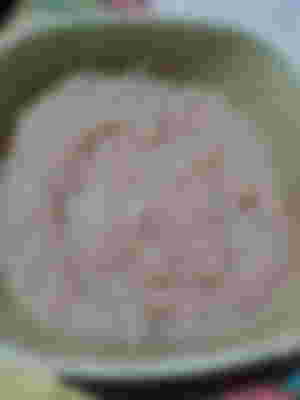 Well, let's go back to the topic guys. Shopee live is one of the features that shopee offers, it is a way to of the seller to flex or show their products on the buyer to convince them to buy a thing on their shop. Buyer can also comment what he/she is looking for. Like for example in a shop who sells all kinds of bags from high quality, mirror copy, fashion or top grade bags, you just comment what kind of bags you would like to flex name it they have it from hand bag, 2-way sling bag, backpack and many more.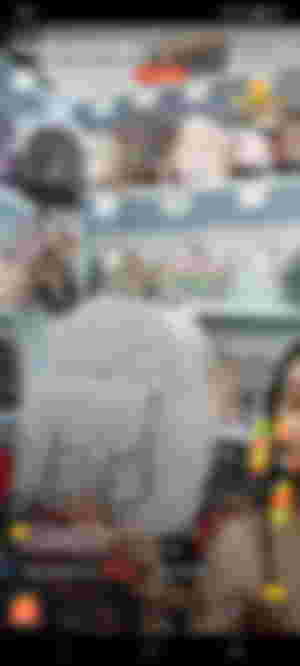 For now the popular is backpack, from all the lives that I've watched many buyers are looking for backpacks suited for college students and kiddos since the classes is about to start. Watching lives will help the buyer to choose a high quality products because you can also ask about it. Just think a million times on what you choose because you might like them all but if you have a lot of budget then go on follow your heart add them all to cart and check it out hahaha😀 (how I wish I have so much money coz I have a lot of things I like but sorry to say I can't do that😥 who knows in the future when the right time comes😀).
It has a lot of variation too you can also find shoes for kids and adults they have it all, clothes either branded or overruns, bags, accessories like jewelries (titanium steel, silver and gold plated), watches both pre-owned and brand new. They also have "ukay-ukay" or thrift products which came from other countries. We recently discovered this feature of shopee coz normally we've just gonna scroll and then click the thing that will caught our eyes or just search it up to find it faster. And if you find an item you just visit the store and click the product you like, check the product ratings and reviews since you can see the actual photo of the item. But if you watch the shopee live the advantage is you can see the real product, you can also see other good stuffs there are some affordable and very worth it and some are expensive too. It really just depends on your taste in fashion and more. Other buyers shop there and then sell it since the price are affordable just like us all the stuffs that we've ordered we sell it online and I am proud to say it's sold out😀.
My mother and I watched the lives but as the live goes on we can see some pretty good stuff and was tempted to buy. The very first shopee live we watched is clothes korean skirts to be exact. They have a lot of good skirts with some modern and trendy designs and we ended up buying two skirts, one for me and for my step sis. It is so hard to "mine" coz there are buyers that are so competitive to mine I mean they have faster finger and internet (you have to comment "mine" if you want the item that the seller is flexing and then after screenshot it and sent it to the seller via private message).
Since then we've got addicted to watch, we also bought more stuffs mainly bags for the back to school season and some watches, wallet and sling bags. Let me show some of our treasures hahaha😀 probably in the next article.
It was plenty right?😀 most of them was already sold coz my mother decided to try it selling online and luckily it got sold pretty quickly. So we bought more and more a portion for me and for my siblings and then a portion for online selling so that is why so many.
Therefore in my opinion this kind of live can help the buyers to choose a good stuff and help the seller to have more profit so it's a balance.
Feel free to reach me out and have chitchats with me in noise.cash: suzanne2019
AUTHOR'S MESSAGE
Thank you guyz for taking time to read my article. Sending my online hugs and kisses to my likers, commenter, readers, upvoter and to Random Rewarder. Keep safe everyone and good night.
as always,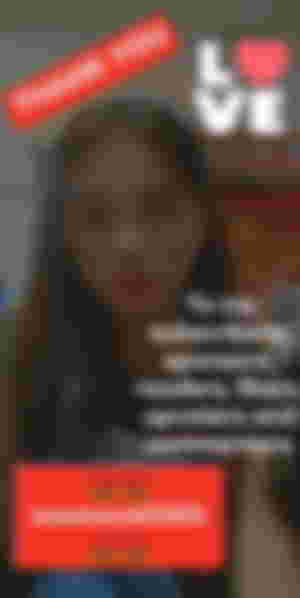 susanavel2005
Article #57
August 17, 2022 (4th for August)
Lead image is edited in the Canva App. All images are captured by yours truly unless stated.