I Am Learning Korean! (Since It's Already Summer Break)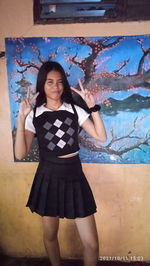 Wazzzz up my read.cash friends and for my first time readers welcome to my page. I hope you will become one of my avid reader.
And to my sponsors @Micontingsabit and @MommySwag for their never ending support and trust. Thank you so so much😘.
Hello again my dear chingus for today's blog it is about my new hobby. I am planning on learning Korean language this upcoming summer break since we are already planning on our Moving-Up Ceremony. As you all know guys I'm on my 10th Grade and YES I will be a Grade 10 Completer this coming June 29, 2022 and I am so excited. Well the tentative list are out they are 20 boys and 21 girls out of 4 Sections. Well hopefully tomorrow there will be more lists to come. I have 1 month and a couple of days of my summer break since our class (Grade 11) will start on 1st week of August (virtual meeting with the School Admins and Staffs). I am gonna used that time to at least study the basics of Korean Language still I am having my summer break productive.
I watch a lot of videos on how to study Korean for beginners and when I say lot it's really A LOT, and I also gathered some nice apps and websites to start my research and copy them to my notebook to study when I have free time. I also downloaded some videos on youtube to have more source of knowledge and make it, I guess it's more easy to learn since its pretty confusing to learn another language. I'm pretty motivated to do this new hobby because I've been wanting this since like 7th Grade just don't have the courage to start doing it. Also in my 7th Grade that is when I started to watch K-dramas and stand K-pop idols so I'm pretty influence with Korean language and been wanting to learn. Hoping to do this hobby for as long as I could even when the school start coz I bet I'll be stuck with this and not gonna learn fast since I am not a fast learner (humble effect).
I've garnered some good tips from a youtuber that I find in youtube and guess what she is a Filipino, learning Korean and also a "Bisaya" like me. So I subscribe to her and watch some of her videos and I also find out that we are the same age, her tips are very useful (I guess). I say I guess coz I haven't tried it yet since I want to start learning after my moving-up. I am just collecting and downloading related in learning Korean language so that if I am all set then I'll start my mission the OPERATION: LEARNING KOREAN LANGUAGE. It haven't started but I am feel demotivated right now thinking about it hahaha😃 but I must not get terrified.
If your curious or want to learn Korean here are some tips that I got from my new favorite youtuber "YourGift".
TIP #1: Learn from youtube. She also said some recommendations like Buhay Korea and Talk to me in Korean. These youtube channels I already subscribed and downloaded a couple of videos from them.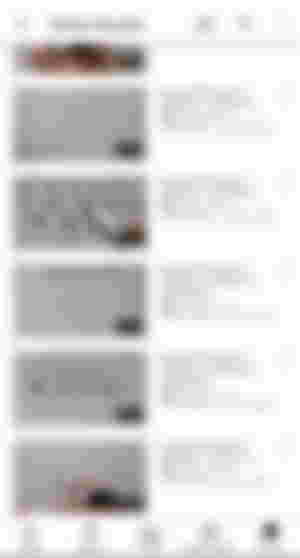 TIP #2: Visit websites like howtostudykorean.com and talktomeinkorean.com. I haven't visited these websites coz I focused more on downloading videos from youtube. I am going to check these websites when my ceremony is done.
TIP #3: Always watch videos of people speaking in Korean. Example K-drama, Vlogs, Variety Shows, etc. This one I've been doing it since 7th grade so this is easy for me but I always used subtitles, I think I've learned some words in K-drama like how they say: hello, good morning, uncle, happy birthday, thank you and some basic Korean.
TIP #4: Translate the words you don't know in Papago. I think it's hard to use this tip because it's an App and my phone always has no space and it needs a wifi or data connection.
TIP #5: Watch A LOT of korean drama to familiarize korean language more. Tip #5 and Tip #6 are related to Tip#3 so yeah on to the next and last tip.
TIP #6: Watch A LOT of variety shows. This one is a great idea to learn the language because variety shows are just conversations of the idols and the host. It is very natural like everyday conversations so you'll definitely learn a lot from it.
So here it ends my article for today. Help me pray over me guys so I don't lose my motivation on learning this new and challenging language.
AUTHOR'S MESSAGE:
Thank you for taking your time to read my article hope you like it. Sending my online hugs and kisses to my sponsors, readers, likers, upvoters, commentors and to Random Rewarder. Keep safe everyone. Good night!😘
as always,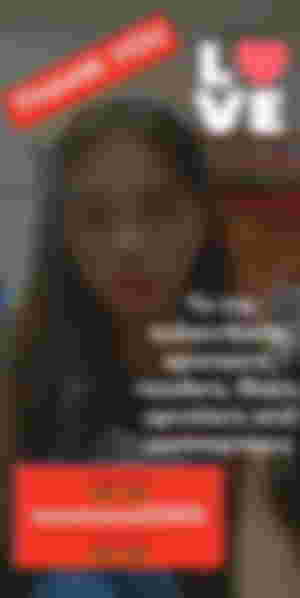 susanavel2005
June 20, 2022
Article #48 (2nd of June)
Lead image and other images are captured by yours truly and edited in the Canva App
Sponsors of susanavel2005