Does Deleting your Upvoted Article in read.cash Deletes your Earnings Too? - Experimenting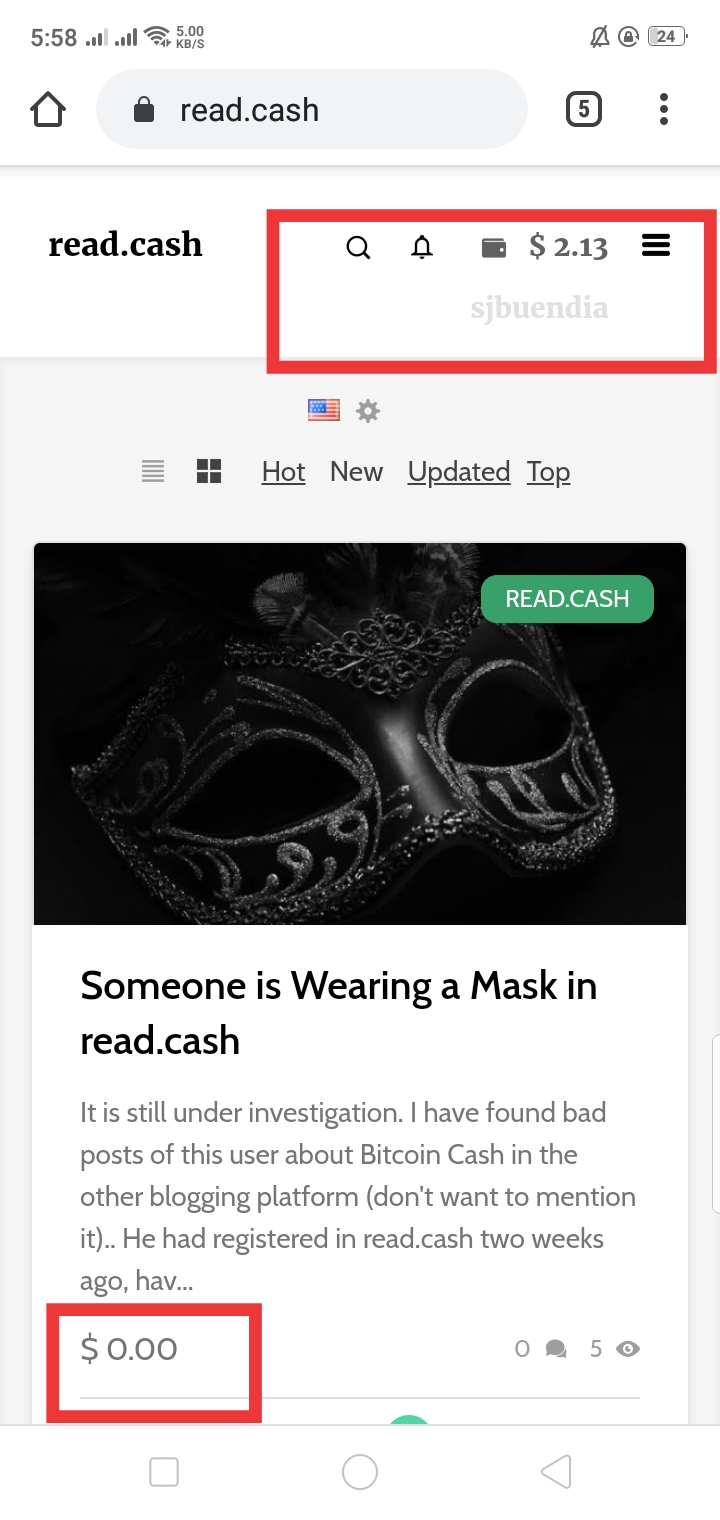 I was very curious about this one.
So to finally answer my own question, I made an experiment.
In the picture above, I made an article "Someone is Wearing a Mask in read.cash" where it's content is not true. I just really made it for the sake of experiment. You can also see the earning there, the time and the article.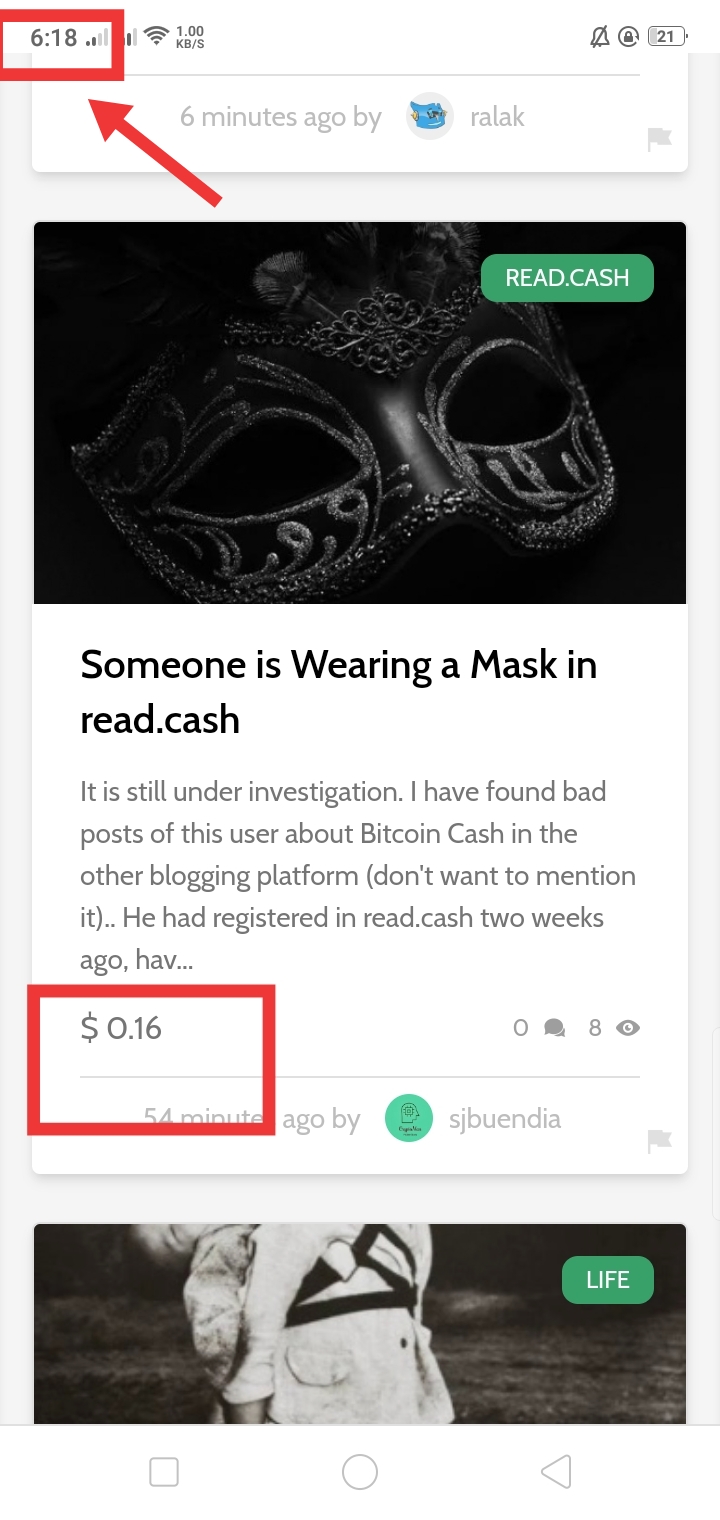 I was actually waiting for someone to upvote the article, however there seems to be none. So what did I do?
I went to my cousin and sent him the link of my article. There, I tried upvoting the article with $0.16.
I actually want to upvote my own article without the help of someone, however doing that will make this experiment fail.
Why?
Because when you upvote your own article using your own account, the upvoted amount 100% goes to read.cash and won't go to your wallet.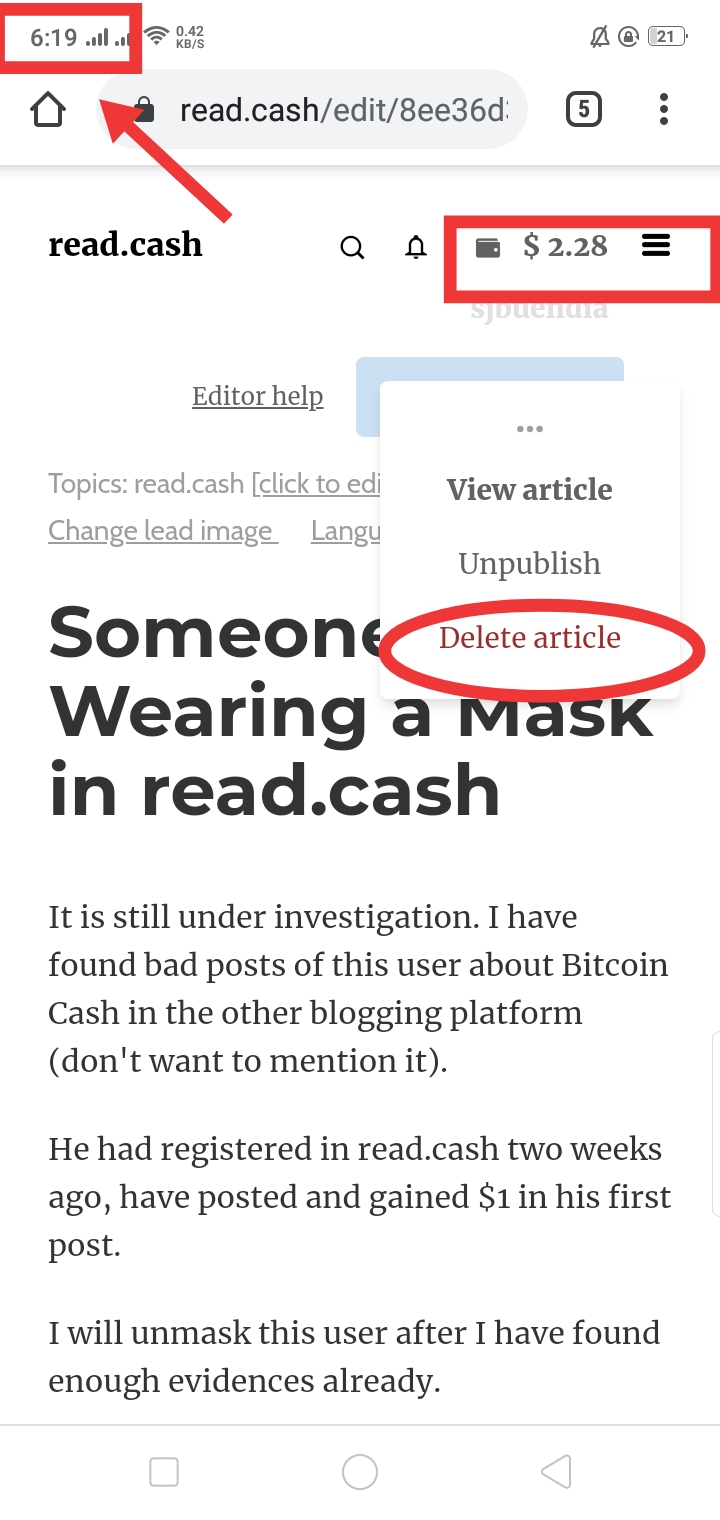 The time is 6:19 pm, 1 minute after I have upvoted my article. As you can see, the amount was also added in my account.
Now, I want to delete this article.
I pressed the "delete" button.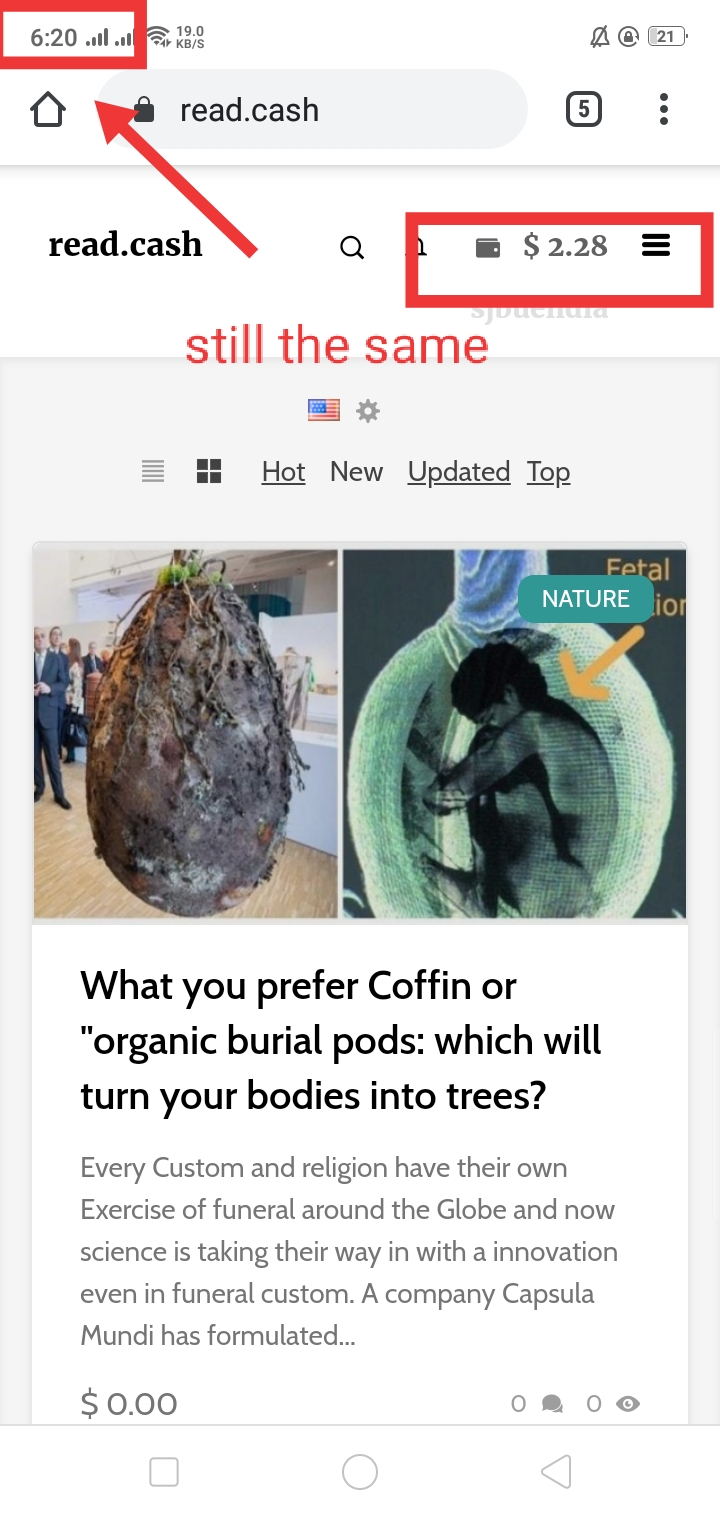 And this is what happened. My article was already deleted and as you can still see, the amount remains the same.
Conclusion:
The answer is NO!
Enjoyed this article?
Earn Bitcoin Cash by sharing it!
Explain
...and you will also help the author collect more tips.
Comments