Building the Habit of Gratitude in My Life
Good day, guys!
This has been a rough week because my grandpa back home was rushed to the hospital and a few days ago he was in the ICU and he had to undergo a procedure, thankfully it was successful. Right now he's in a private room but his delirious, and my cousin is staying with him. To be honest, I've been anxious lately waiting for all the updates regarding his health but I'm thankful that little by little he is being stable. It truly sucks to be away from family, especially when someone gets sick. All I can do from here is just pray that they'll get better.
My day started by sleeping a bit later than usual, I was tired from the day before. I woke up at around 7 in the morning I'm trying to develop a new habit of saying Thank you whenever I wake up. Right now, I just want to start my day with gratitude. I then checked my phone for updates on my grandpa and that's when they said that they moved him to a Private Room. I then got ready for work and as soon as I went down the building, I was greeted by good morning by the security guard of our building and then I greeted him back.
I walked through the path where there were a lot of birds and was walking fast because I didn't want to get hit by bird poop again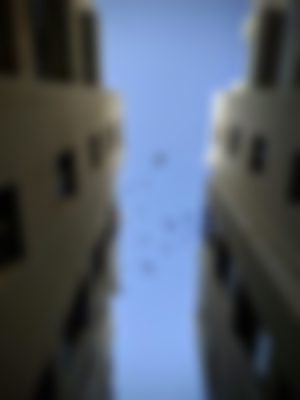 I was just waiting for the bus to come and it was a pleasant ride because there was no shoving and pushing getting in and there were a lot of chairs available. I've been trying to practice some manifestation. I don't know why that there have been 3 times already this happened to me wherein whenever I think of an RTA officer checking our cards, it would happen. I thought of it a while ago and it happened again, the thing that I don't like about it is that I have to go to the Mall of the Emirates station and arrive at work at the exact time.
I rode the train going to the MOE station and then took the bus. I arrived at the exact time and my patient was already there waiting. My first patient is really interesting because he has a lot of side hustles. He is actually playing a crypto game and he said that he was able to sell a character for 7000 AED which is around 1906 USD. I was shocked that people actually buy it for that much. Makes me want to start playing. My next patient canceled so I was just staying in the room resting, I felt so sleepy during this day.
The third patient came in and I really loved her vibes because she was so positive. She was telling me some things that she had to go through because she has been staying here for 10+ years. I really love speaking with some of my patients because I get to learn a lot from them.
The next patient came in, and he told me that the prices here are more expensive than in the US when he last visited I didn't expect that. I was free for the next few hours because of some cancelations so the doctor gave me a patient and he was from Germany. I was also asking him his perspectives on Europe and they also have some problems, though it's a beautiful continent. Before eating lunch they gave me one more patient. I Ate lunch and one of my colleagues brought some donuts, and I got to eat.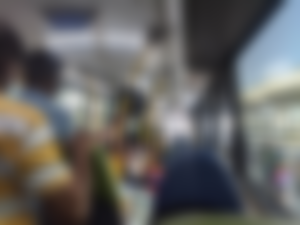 After lunch, it became a bit toxic because my patient didn't come. They called me to help the doctor and I had to treat one patient while treating that patient the doctor gave me another patient upstairs. To be honest I couldn't give them quality treatment. While juggling them, I saw my next patient so I also started him. So I juggled 3 patients and finished the 2 so I could concentrate on my true patient. We were just talking about the market because he has some investments.
After treating that patient, I had another patient and he was pretty cool he knew a lot of laws here in the UAE and the Philippines. He also watches anime and he told me that he used to hack before in the Philippines until the law was passed. He's a frustrated computer science guy, too bad his family told me to take another course. After the treatment, the doctor gave me 2 more patients and they were a mother and a son. I left 10 minutes earlier to take a bus going to MOE. I felt really sleepy during the bus ride, a good thing was that I was chatting with my cousin who's taking of our grandpa.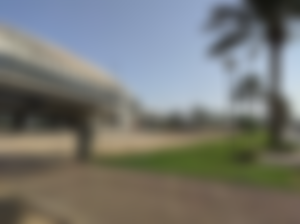 After an exhausting day, I wanted good food. And I wanted to try something different than usual. I tried ChicKing and kinda regretted it. I ordered a Grilled meal with Mash Potato, and it came with 2 breast parts and a leg, It looked disappointing, and when I tasted it, it was so dry. Then here comes the worse part, the mashed potatoes literally tasted like potatoes that were mashed after getting boiled. It didn't even taste creamy or anything, they just put gravy on top. It also wasn't thoroughly mashed because it felt rough in the mouth. I didn't like to finish it but where my family taught me not to waste food. I just enjoyed the iced tea that came with it. Still thankful that I got to eat and experience something like this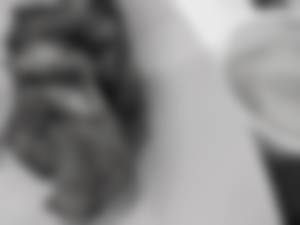 To compensate for this, I went to carrefour and I was curious about this particular dessert, its chocolate Baklava. I bought it and decided to go to the bus stop and eat it there. As I was walking, they are renovating the sidewalks, and when I got to the bus stop sign, I usually take a seat on the blocks near it, but the sign moved further and there was no seat. I opened the snack and as soon as I took a bite, I didn't regret buying this. It's a bit messy though. I was going to eat some more but the bus came and we are not allowed to eat inside the bus. I got home and I was just using my phone and scrolling then, I decided to take a bath and talk with my girlfriend and write this blog
Today, I'm thankful that I'm still alive and got to encounter new people and ask them about their perspectives in life. I'm also thankful that my grandpa is improving and my cousin who's my best friend is there taking care of him and updating us. Also grateful that I got to eat and have some new experiences.
I'm going to try to add some things that I'm grateful for each day in the future.
I hope that you guys had a great weekend. Have a great week ahead!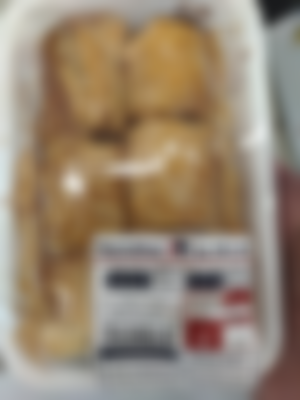 Thanks for reading stay safe always!
The photos used in this post are owned by me.