Fireflies: The Light that Shines Within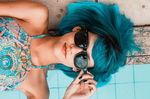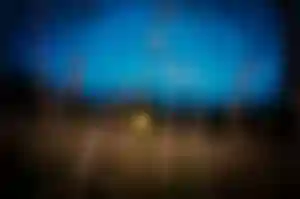 Did you ever wonder when you are still a child those that flies at night and have lights on their tail? Probably you did because I did wonder that too. In fact, I even thought they eat a small bulb or something like that, which is why they emit light. Anyway, we are going to talk about them in today's episode of Senyoritalks.
Fireflies are tiny insects that generate light from their bodies as a method of attracting mates. Each firefly flashes brightly because it's their mating call at that moment. Each species of firefly features a distinctive pattern that it uses to draw in a mate. Fireflies have a luminous appearance due to the substance known as Luciferin, which is found within the abdomen of fireflies. These small insects are particularly alluring in the dark once they begin to emit light and become more visible.
By the way, have you ever heard of Tinker Bell?
She shines like a firefly and leaves a path of pixie dust behind her, but just so you know, she is not a firefly. But if you have watched the film Tinker Bell and the Lost Treasure already, you might have known Blaze, and yes, Blaze is a firefly.
Going back to the topic, since I was a child, I cannot remember exactly if I have seen on or witness any fireflies already, but I have heard some stories about fireflies from my other people who were ready when they witness fireflies before. I wanted to find out how lovely they were, but I've come to terms with the fact that I won't be able to view them unless I go to places where they are present. In Philippines, I think there are fireflies somewhere in Palawan and I am excited to visit the place in the future.
What are some fascinating facts about fireflies?
Fireflies emit light in a very wide variety of colors, including green, yellow, blue-ish, and orange. And did you know that fireflies are found in over 2000 different species? Yes, that is right. Each species has its own pattern of flashes.
I'm aware that they need a connection to their natural environment. In the event that you just destroy a piece of land that has fireflies, the fireflies are affected. They do not relocate to a different plot of land; rather, they simply vanish. The loss of firefly habitat is one factor contributing to the vanishing of firefly populations.
The chemical change that produces light may now be replicated in an exceeding laboratory setting. Believe it or not, fireflies are still gathered for this chemical, despite being produced synthetically, which adds to the reduction in their population.
In the event that your children capture fireflies and place them in a jar, ensure that the jar has air openings in it. As for wetness, like grass with dew on it or a wet towel, make sure that there's some moisture. Also, check that the kids release the firefly before going to bed. Fireflies have lives of their own like us, and if they are kept within the jar for an excessive amount of time, they will transform into dead fireflies, which is not any fun at all. After all, after the sun begins to set, fireflies are not nearly as entertaining. We had a rule that if you caught something, you had to release it before sleeping over.
Fireflies are possibly not present in our area, but I am hopeful that I could be able to see them someday, whether or not it is not in our area but in another location somewhere. Perhaps as a result of the continual or enormous civilization that has occurred within the culture. Anyway, it is not just their aesthetic view that makes them special. It is also their contributions to the environment that makes them more wonderful.
"Fireflies are tiny messengers that whisper in darkness: Don't lose hope because magic does exist."
Sponsors of senyoritakayzee