As a child, I have always dreamt of having my own family with two gorgeous children, a boy and a girl. I am in love with the thought that my family would walk hand in hand when going anywhere, may it be church, parks or groceries. I continued dreaming till I reached the age of 24 even though the thought of broken family makes me cringe.
I planned to get married at the age of 28 but upon reaching that age, circumstances arose and I had broken up with my long-term boyfriend. So the plan changed, I no longer want to be married and have kids. I have become afraid to commit and I just toiled around.
Six months later, my long-term boyfriend and I got back together, so comeback is real for us haha. It's much serious this time but it doesn't change the fact that I still don't want to get married. All I could see around me is negativity about family, may it be broken or the parents are just cheating with another men/women, so it added up to my decision to not start a family of my own. I am afraid to be cheated on and later be left alone by my husband for another woman. I told my mama about how I feel and she told me to trust God and soon get married. Oh I am being pushed by my family to get married since I am not getting any younger. My friends used to tease me to finally tie the knot too.
My boyfriend started to talk  about marriage by December 2018, I'm still 28 by then but my answer is always no. Partly because I am afraid to get into married life and half is we still don't have savings for it. It went on until 2nd quarter of 2020. My decision still haven't changed, it's still a no. Don't get me wrong, I love my boyfriend very much. Its just that I am not ready to settle down, I still have many plans that I want to fulfill.
As these are all happening, I poured my heart out to God. I asked Him if what is His plans for me and told Him all about my fears and what's keeping me to say yes to my boyfriend. I told Him that I trust my life and that His will be done.
He answered my prayers in a very blissful way! By September of 2020, I discovered that I am 1 month pregnant! This is so UNPLANNED! My dream is to get pregnant after marriage since that's the standard in our sect of religion. No pregnancy outside marriage is what our church manual taught us. So if you got pregnant, you will be disciplined by the church board by dismember ship from the church record but there is a chance for you to be a member again by baptism after you get married. I am still doubting the positive result of the home pregnancy test by that time, I have shown it to my sister and she congratulated me. I have shown it to my parents and my mama is so excited but my papa said that the result is doubtful because the 2nd line on the kit is dim. So I decided to take another pregnancy test after a few weeks to see the result. My sister sent the photo of the kit to my boyfriend, telling him that he will be a daddy soon. but he thinks that she is kidding. I didn't told him yet since I am still in denial stage by that time.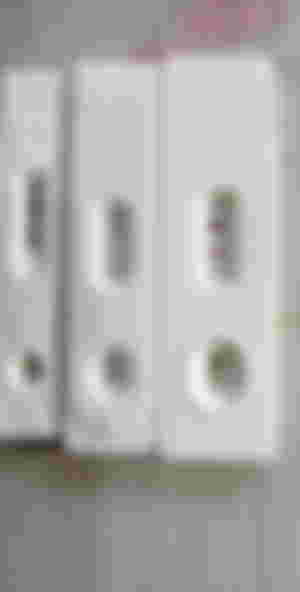 October came and I did another pregnancy test, 2 in fact, and the results are so clear, it's POSITIVE! I still don't want to say anything to my boyfriend, in my head, I thought of raising the baby all by myself. And I told it to my mother but she told me that it's not good to raise the baby without the father and its the right of the baby to have a complete family. that kept me thinking but still I didn't told my boyfriend about my situation but I have came up to a decision to get married. Thinking that it is God's will for me. my mama send him a message asking him if what is his decision about my pregnancy, it is just then that he realized that my sister is serious of what she told him last September.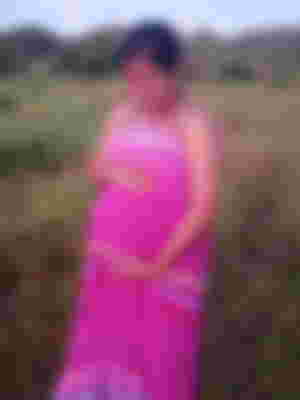 He then brought his mother at home so that our parents would talk about our situation. my boyfriend and his mother is so eager for us to get married but I told them that we can marry by December so his mother said that their family would come back on November to do the formal "pamanhikan". And that my boyfriend would live with us from then on, my parents agreed with the idea.
December came and we got married on one of the tourist attraction here on the island. it is an intimate and solemn celebration of our love since only few of our relatives and close friends together with our primary sponsors have attended because of the restrictions of mass gathering due to pandemic. and the event was a success and we thank God for the lovely weather that day. It was such a blissful day and I am so ecstatic that day. I can't explain the happiness that I feel, it's like I am floating on cloud nine. all my worries and doubts about marriage, cheating, broken family have completely vanished since that day. my heart is full of love and I am showered with overflowing love from my husband and our family.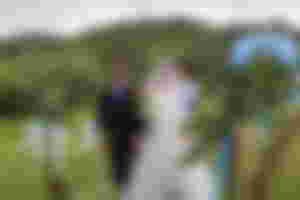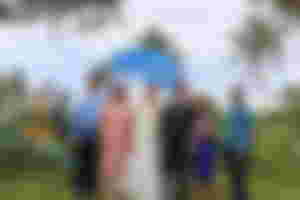 May 11, 2021 came and I have pushed out into this world a beautiful angel, so, so beautiful that I can't imagine that I have carried her in my womb for 9 months. 2 days of labor and difficulty on pushing her out have been paid off upon seeing her face and hearing her first cry(and oh boy! it was such a loud cry). and I love her more each day, she is my source of happiness now. Our own bundle of love and joy. It's so true that the tiredness of the parents will be wiped off when they see the face of their child, and I am experiencing this everyday.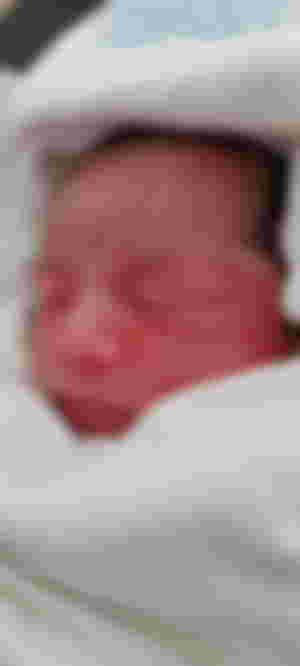 My baby may be UNPLANNED but she is never UNWANTED!! She is so so LOVED. She is now 3months old and is enjoying all the attention and love of our family since she is the 1st grandchild on my family. And everyday she showers us with overflowing joy.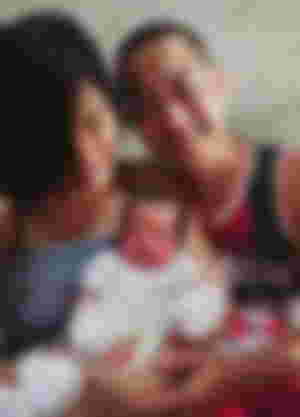 She is our precious little gift from our Almighty God which we would treasure as long as we breathe. We do hope and pray that she will be healthy always and that she'd grew on loving our God.
--
Owari